Inventora is excited to introduce to you James of Whitstable Craft Co. James resides in the U.K. where he runs a podcast production service called Pod Panda and a podcast called Indie Bites. Outside of his full-time commitments, he pursues a handmade a business; Whitstable Craft Co. Whitstable Craft Co. is a handmade leather goods business that was established out of an idea James had while on a holiday with his family.
We recently sat in with James on a video call and asked him a series of questions about his handmade business. We first asked James "Why leather wallets?". James told us where it all began. He went on a trip to Spain a few years back, and met a man who sold leather wallets. James explained to us this man who was super passionate about his products. He initially thought he could help him sell his wallets back in the U.K. That ended up not being able to work out, but sparked a new idea for James. James decided he would began a search for similar styled wallets from suppliers and factories.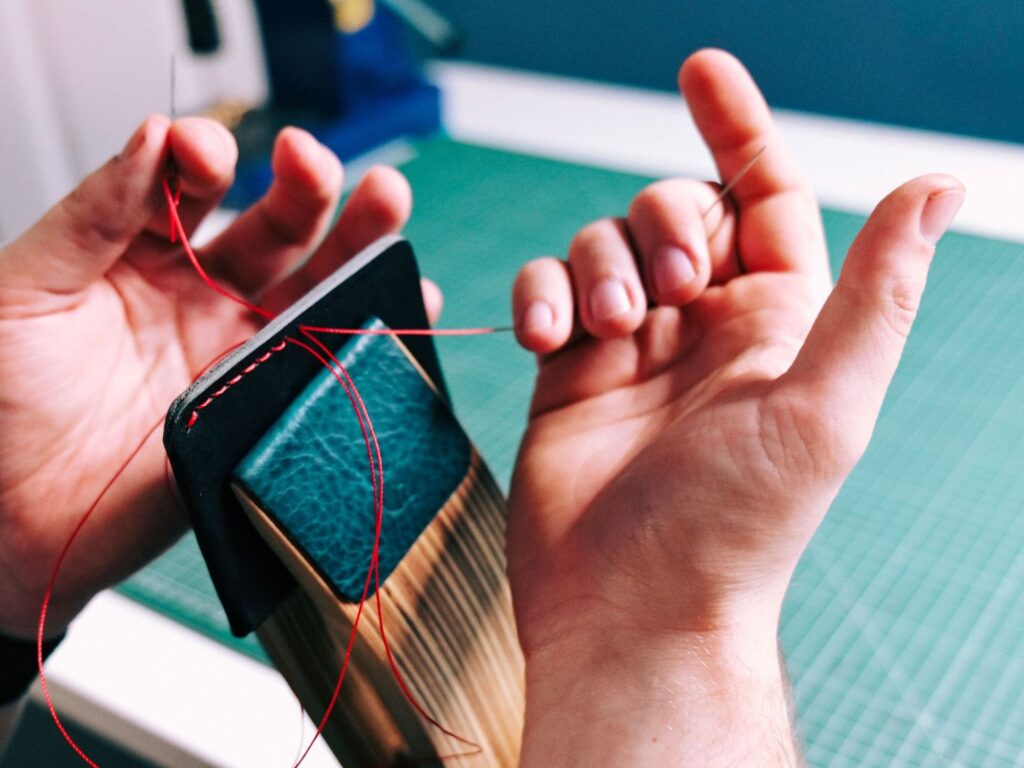 James quickly realized he was unable to find a replica he was happy with after starting this search. This next led James to start his own company; Whitstable Craft Co. He now knew he could fully control the quality and production process, but also knew he had a lot to learn, as he had no prior knowledge or experience with wallet making.
James had never considered himself a crafty man, so he knew this would be quite the learning experience for himself. "I completely learned how to do this through scratch" James said. Through trial and error he began to learn how to craft his wallets to his satisfaction. He learned though watching YouTube videos, reading books, purchasing the appropriate tools and leather. After countless hours of practice and money spent, he finally got the rhythm down and was able to make a wallet he was happy with.
In the beginning, James had no intention to sell his products. After he started making several wallets, James's friends and family began to ask him to make his products for them. This then led James to the idea that he could make money off his new found hobby. "It was only when I realized [my] wallets were nice, that I whipped up a Shopify shop and started selling them". "I didn't think when I first started making them they were anywhere near the quality of selling" James explained.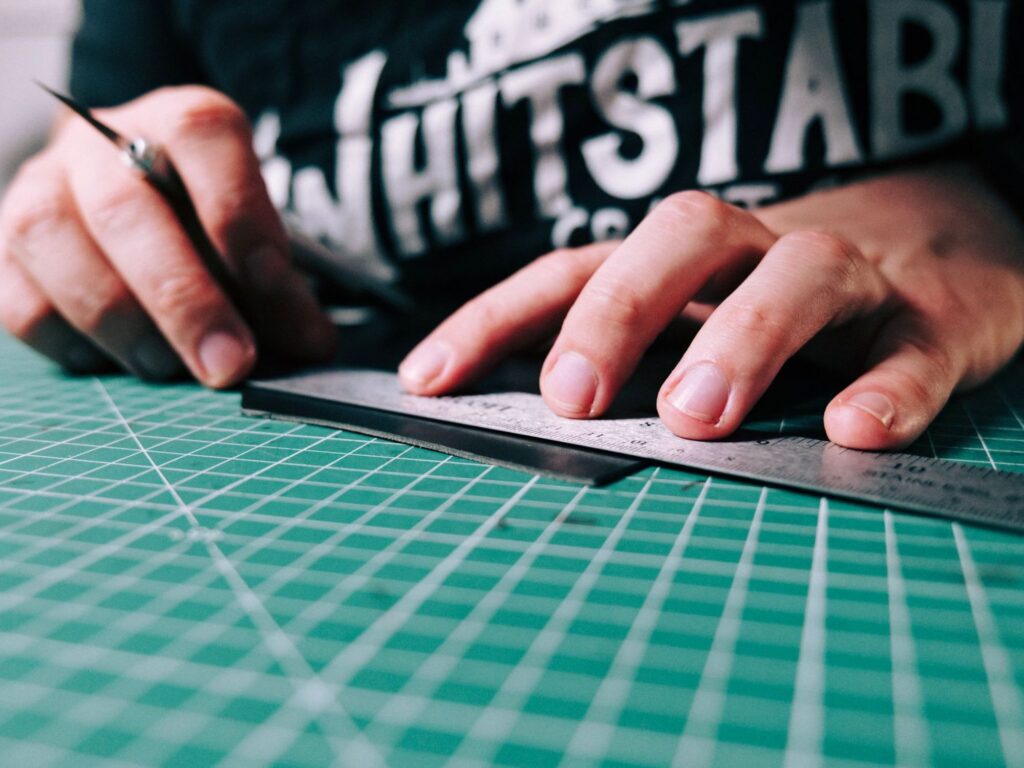 After learning this about James, we asked him what his marketing and production plans are. He explained he loves that his business is a side gig right now. "I don't want to make it a huge business at this time. I want it to be a side income for now" James said. James is happy that he can make money off his hobby, however, he isn't looking to expand further by marketing efforts for now. Long term, he would love for his business to be a full-time career, where he could then hire his family to help with production as he expands.
James did mention he does use email strategies, SEO, and Instagram to market his products when needed, as well as attend craft fairs. Although, James's production plans are small at the moment, he hopes go grow in the months to come. He is an Inventora user mentioned to us "I love that I can organize my products through batches within the software." This has helped him stay organized throughout the course of his business.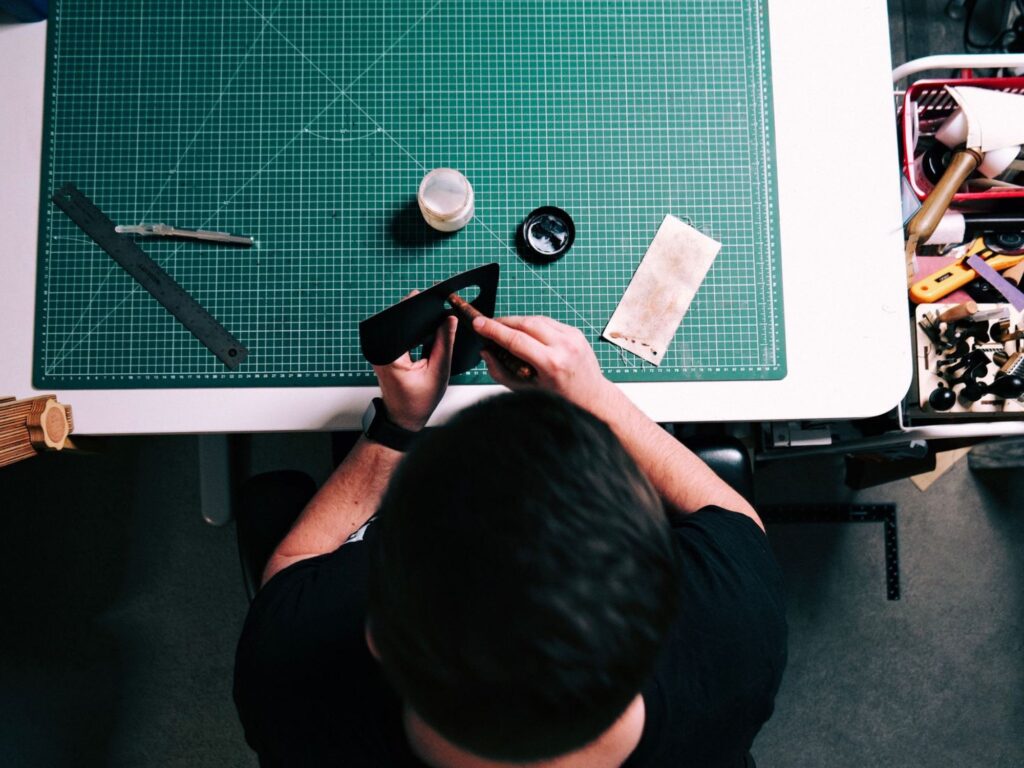 We next asked James about his experience with craft fairs. He told us the first craft fair he attended as a business was planned at the last minute. James explained he was not prepared and only had his products to bring with him (no table cloth, business cards, or price tags). The opportunity to attend this craft fair fell into his lap quickly, so he prepared as best he could without the proper knowledge or equipment. This was a great learning experience for him, however. "The first one was at my co-working space and I had no idea how to lay out my wallets" said James. The next craft fair James came prepared with all the items he would need; table cloths, business cards, price tag stands, flyers, etc…
James said he was surprised to see how supportive and friendly everyone is at every craft fair he has attended. He said everyone is always happy to be there supporting each other and he really feels a sense of community. He also mentioned how he was surprised to make so many friends who were also small business owners.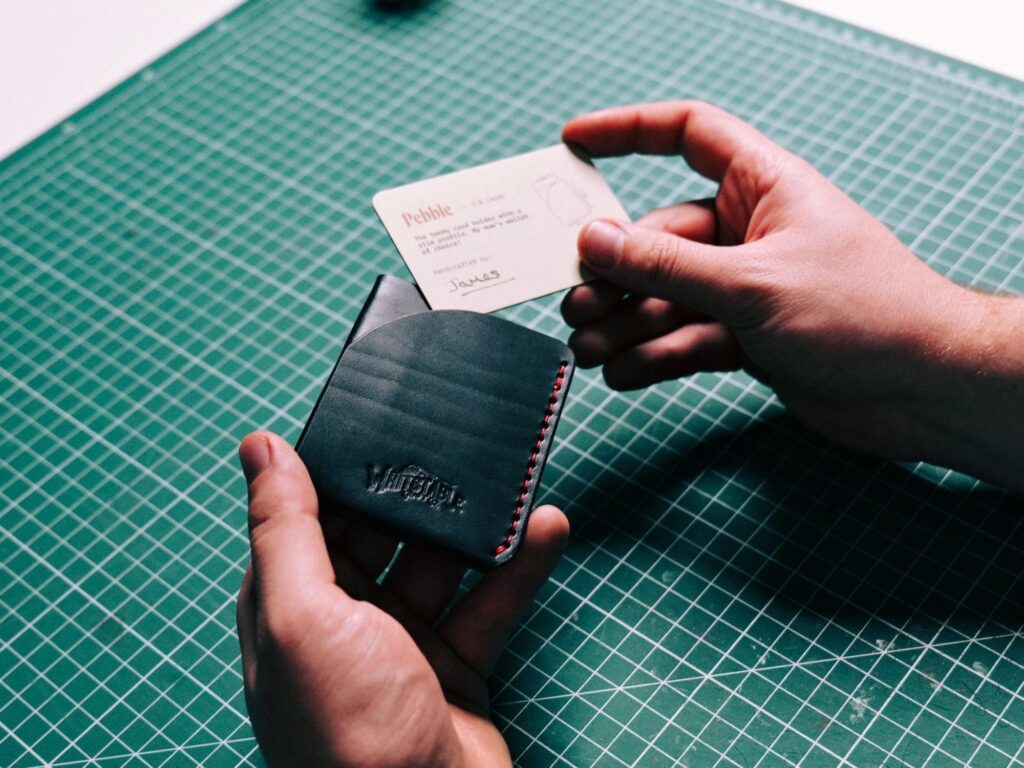 We next asked James more specifically about his products. We wanted to know how long it takes to make an individual wallet. James replied "I just timed myself recently and I made one of my standard wallets in 20 minutes, however, it can take anywhere from 45-50 minutes on average." He explained how he puts personalized touches on he wallets too. Jasper, his recently passed cat, is used as his logo in some cases. He even stamps his labels with a mark that reads "approved by Jasper". We loved this!
We asked James "What apps have you used to help with photography?". He quickly replied "Illustrator and Lightroom!". James told us he knew nothing about product photography before starting his business. He has self taught himself everything he knows though YouTube videos and reading.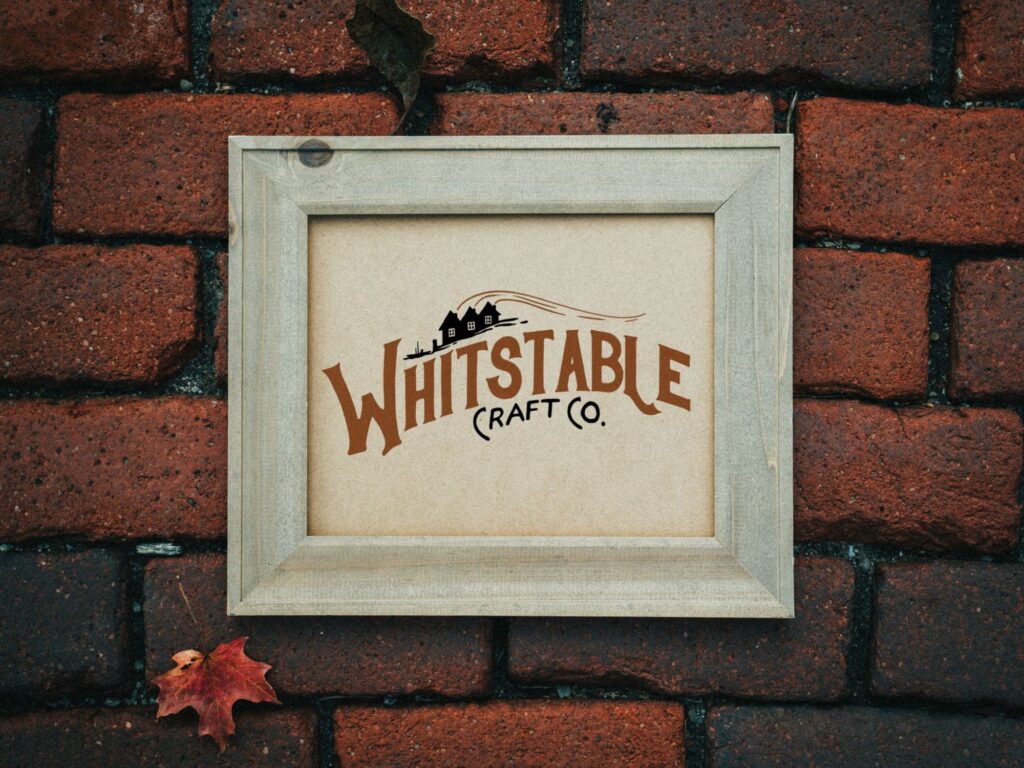 Lastly, we asked James advice he has to others who have just started a business. "Have fun with it!", James said. He mentioned how it's important to fill your time with activities you love. "You only have one life, make the most out of your time".
---
Learn more about James' handcrafted business, Whitstable Craft Co., below:
Website
Instagram