Before we dive deep into our best SMS marketing tips for handmade businesses, let's gather a full understanding of what SMS marketing is. Here are some statistics that will give us context about it's importance. 46% of people spend around 5-6 hours per day on their phones. These users are not spending their time exclusively on social media. They are spending this time purchasing from online stores. By 2024, 85% of all e-commerce sales will be mobile.
Because of the highly technological word we live in, multiple online brands, plus the rise of new communication channels, make it challenging for small businesses to stand out. As well, acquire the ability to catch up with more established businesses. However, this doesn't mean that small business owners and marketers are helpless. In order for small businesses to stand out and accelerate business growth, we must experiment with new marketing channels; like SMS marketing.
What is SMS Marketing?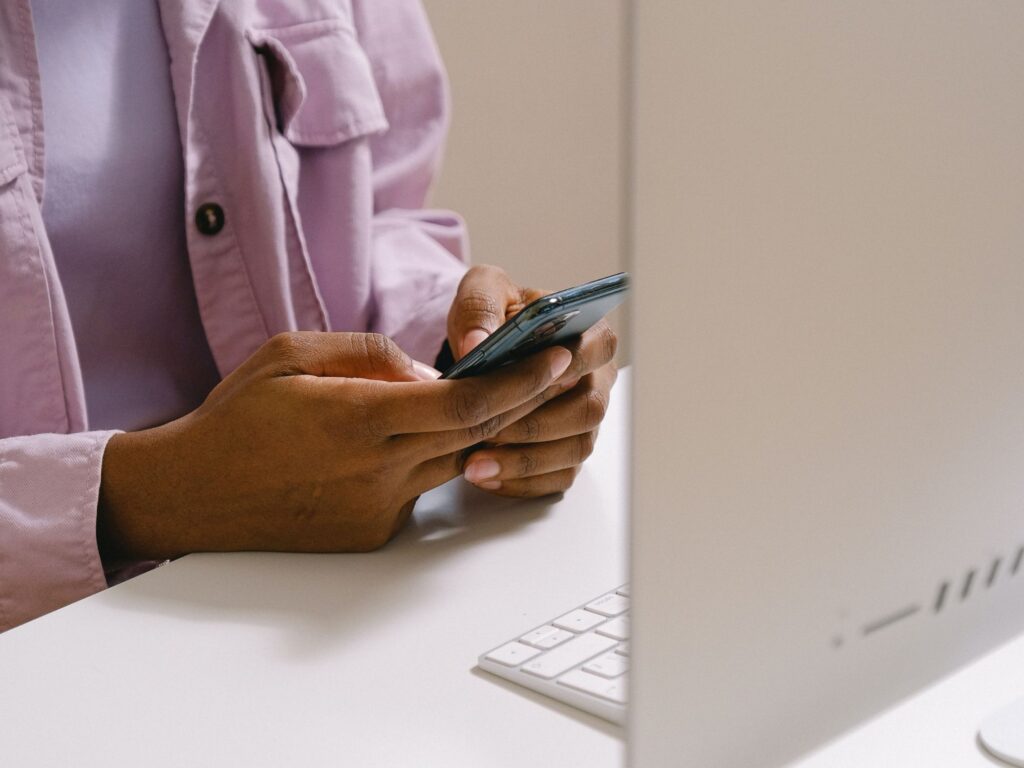 SMS, or short message service marketing, is an underrated channel in handmade businesses marketing strategy. However, its strength lies in its ability to engage targeted customers in a non-intrusive and more personalized manner. You can use a short message service (SMS) to write various messages to your customers. Then send the messages out as texts, which are sent directly to their phones.
With SMS marketing, you can send campaigns, promotions, news, coupons, and updates to customers and prospects via text messages.
We strongly believe that text message marketing is worth the effort for small and handmade businesses. In 2022, 75% of customers indicated that they want to receive texts from businesses of their interests. In fact, it's been proven that 30% of customers will make a purchase in response to text messages. That's a large percentage of your profits!
SMS marketing can help you grow your email list by providing customers instant access to things like coupons, promotions, and special offers. Once you've built a solid contact list, you can start sending promotional texts to draw in more business.
SMS Marketing and Customer Engagement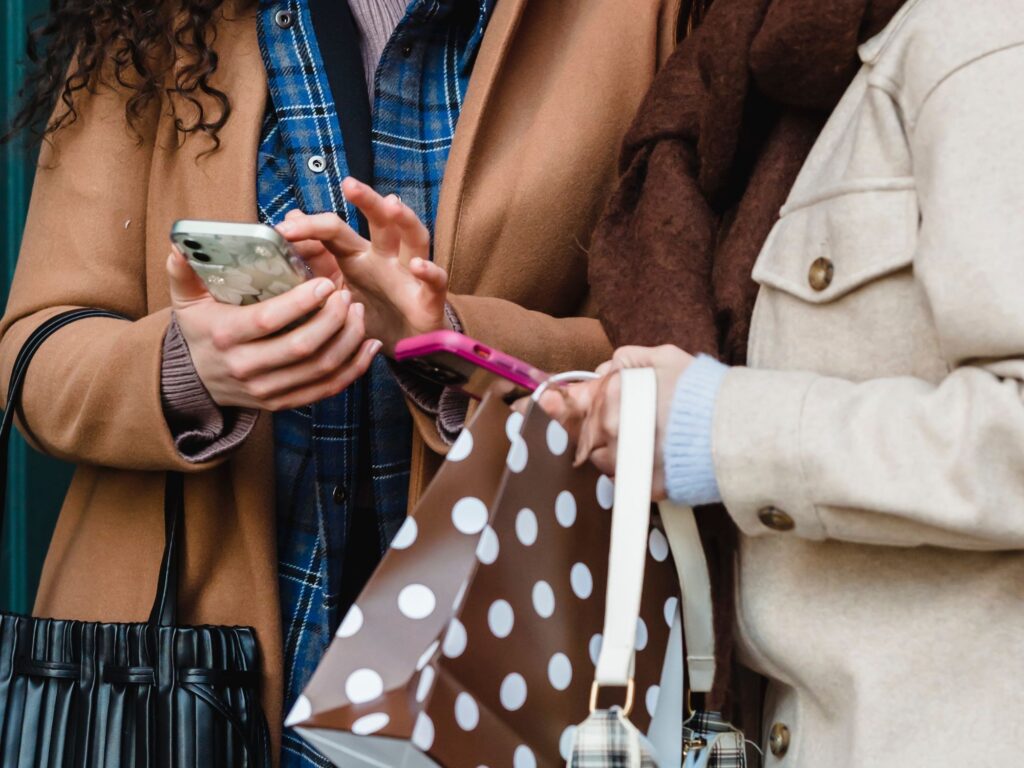 SMS marketing for handmade businesses also makes it easier for business owners to engage with their customers. One of the best perks is that you can personalize the messages you send. This can help you build trust within your audience. When done so correctly, you are allowing your customers to understand that you have what exactly what they are looking for. If you're not already sending subscription based text messages, you could be missing out on a big portion of your market, and profits.
By adding text message marketing to your communication approach, you will also improve your ability to sell. Businesses that use a multi-channel approach can improve a customer's lifetime value by 30%. That is a huge number for a small business, or even a large business!
Reasons Handmade Businesses Should Use SMS Marketing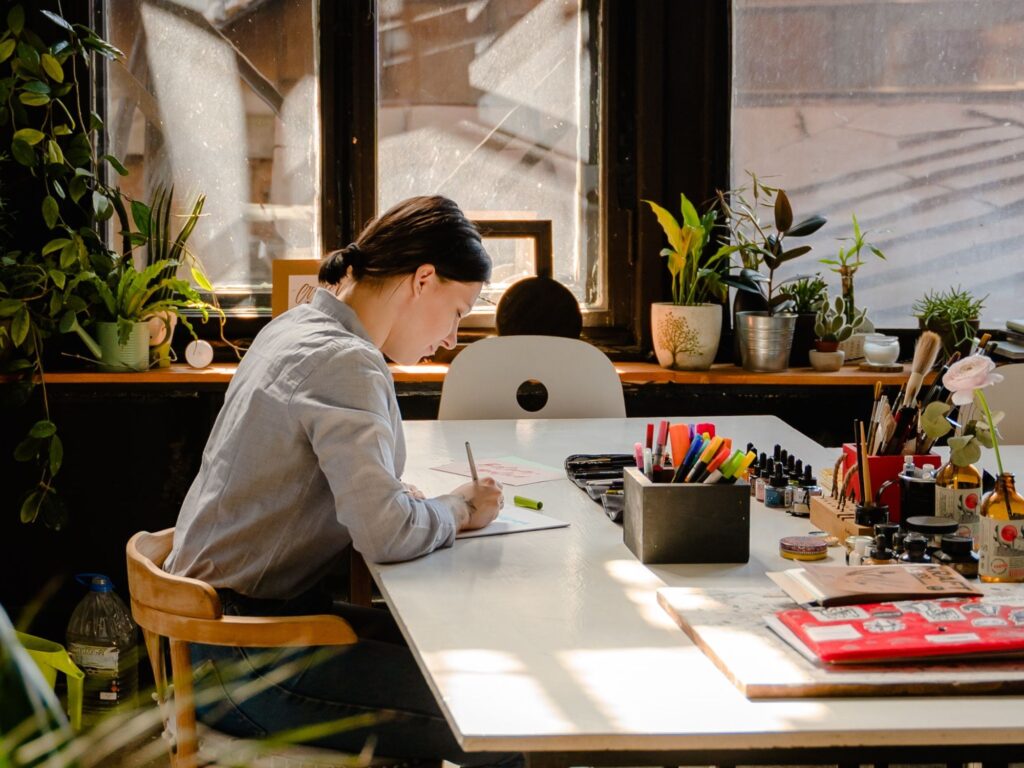 There are several reasons a small business would want to implement these SMS marketing tips for handmade businesses into their strategies. Aside from this tool being another way to gain more sales, let's discuss the deeper reasons SMS marketing will benefit your small business.
Build relationships with customers
On average, people check their phones once every four minutes. Crazy, right? You can use this as an advantage through marketing. By using SMS marketing, you can capitalize on a huge window of opportunity. It keeps your brand front and center. Thus, giving you the chance to create personalized messages that your audience will see when they check the notifications on their phone.
This can also allow your customers to feel more connected to you. When they receive SMS messages from your small business, it can create a sense of priority and connection. You can word the messages in a way that makes your subscribed SMS audience feel as if they are apart of a special club or hand selected group.
Boost customer engagement
You can use text messages to send customers to your website, drive them to your social media feeds, and much more. This type of interaction helps boost engagement with your brand and with other customers. While also growing your social media channels.
Don't be afraid to intertwine the two. You can use messages to help promote giveaways that you're running on your social channels. However, do not overuse this form of communication. You will want to keep your audience feeling excited when they receive these alerts, rather than annoyed.
Versatility
SMS marketing offers infinite possibilities in a compact, 160-character container. This also can help be specific, while getting straight to the point. SMS is not meant to be a elaborate text. Some messages you could send over an SMS from your business are:
Welcome new customers
Alerts for order confirmation, shipping, and delivery
Flash sales
Exclusive discounts to VIP customers
Restock Alerts
Important notices pertaining your business hours
Once you start brainstorming ideas, the opportunities to engage customers through text message app marketing become endless.
Low Competition
Despite the near-universal usage of text messaging, the majority of brands still don't take advantage of SMS as a marketing medium. The space is much less crowded than platforms like email. Direct text messages to your customers make it easier for you to stand out to them. Meaning, you'll face less competition for customers' attention than you do in a place like their inbox.
Cost-Effective and Data Friendly
SMS campaigns are more inexpensive than traditional forms of marketing and advertising. These types of messages have the potential to produce much higher ROI. Since you are able to draw from SMS marketing, you'll have a better understanding of each campaign's performance. Versus, something like a TV or streaming ad, where there's no way to know exactly what actions customers take after their viewing of your content.
With SMS marketing, you are reaching out to specific people who you know fit your geographic, demographic, or psychographic target profile. Implementing these SMS marketing tips for handmade businesses into your brand, will help you run lean and accurate marketing campaigns. You'll will be assured that everyone you're sending campaigns to is already interested in your business, since they opted to give you their number from the start.
SMS Marketing Ideas for Handmade Businesses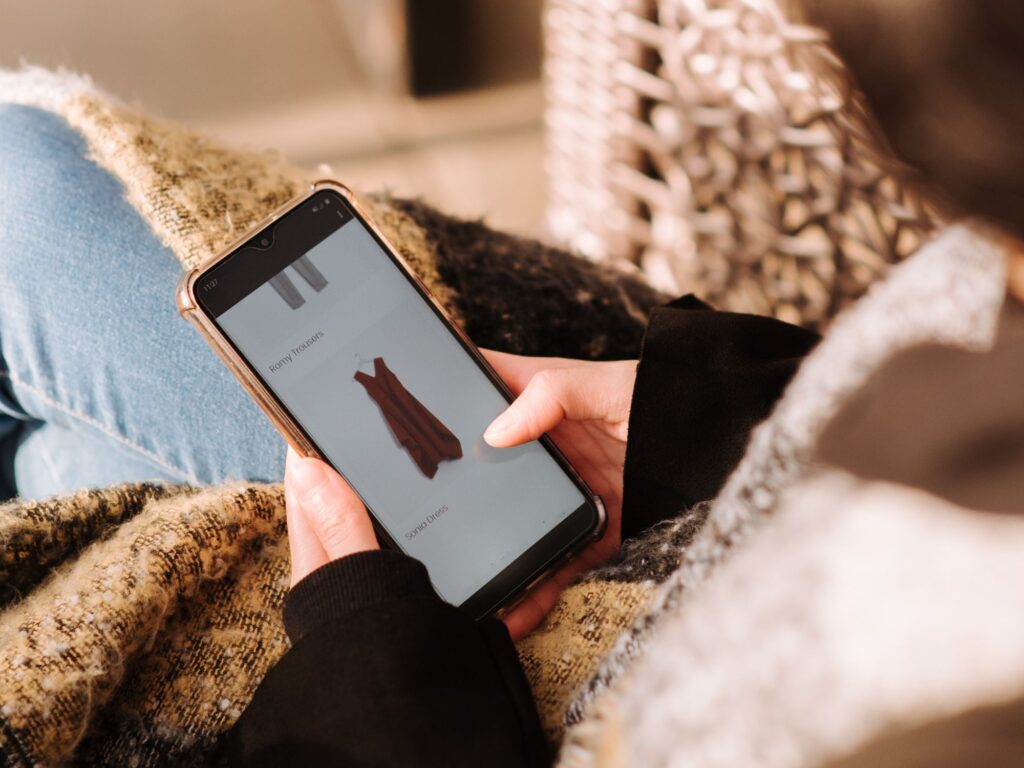 We have listed some SMS marketing topics that have been proven to be effective. Theses are just a few ways you can get started with your new SMS marketing technique. Keep in mind, these are generic topics. You should be considering ways to personalize these messages to be specific to your brand. Use these to reach new customers, engage prospects, and drive sales.
Welcoming New Subscribers
When a prospective customer has agreed to give you their number, it's better to reach out as soon as possible and start building that relationship.
Welcoming new subscribers is a valid reason to breach that distance and start contacting your customers. Likewise, it is your chance to share information about your business or brand. Share with them who you are, what you do, and why they should buy your products. This is a good way to start building brand awareness.
A welcoming message gets right to the point in introducing the brand and its benefits. This message should be personal. You should refer to the subscriber by their first name and include a clear CTA (to shop now). This message should provide essential information in fewer than 50 words. The shorter, the better!
Promoting Product Launches
Promote your hottest new products via SMS marketing messages. Conversational marketing is all well and good. However, there are times when it makes sense to push for an immediate sale.
A successful product launch gives your business valuable momentum. Likewise, leverages the benefits of word-of-mouth marketing. While a product launch's point is to drive sales, it should be noble and casual. You do not want this to feel forced or unnatural. Think of it as if you were texting one of your friends about your favorite store's new sale!
SMS marketing can help you balance getting in front of clients to drive sales, while still keeping a casual and unobtrusive personal tone.
This type of text message works so well, because it comes across as casual. It is not pushy and should also offer exclusivity, by giving the reader early access to the latest collection. You can also share an exclusive discount codes. However, you should keep in mind that the overuse of discounts could diminish your product's value. Therefore, be sure to offer non-price-related incentives when promoting new products. When possible, reserve your deals for slow movers, or out-of-season items.
Optimizing Post-Purchase Experiences
One way to effectively use the SMS marketing tips for handmade businesses we've listed, is by meeting your customers in the moments that are important to them. Think of holidays, birthdays, or membership anniversaries. Additionally, and strategically, you can also be a step ahead in planning your holiday campaigns by sending timely and personalized SMS alerts for seasonal or peak season sales.
This works because the personalized messages shows a more human side to your brand. You impress customers with your excellent post-purchase service when communicating with them on significant dates. This creates a better connection between you and your customers. By remembering key dates and proactively connecting with customers, you're creating a pleasant and positive experience with your brand.
Choosing the Right SMS Platform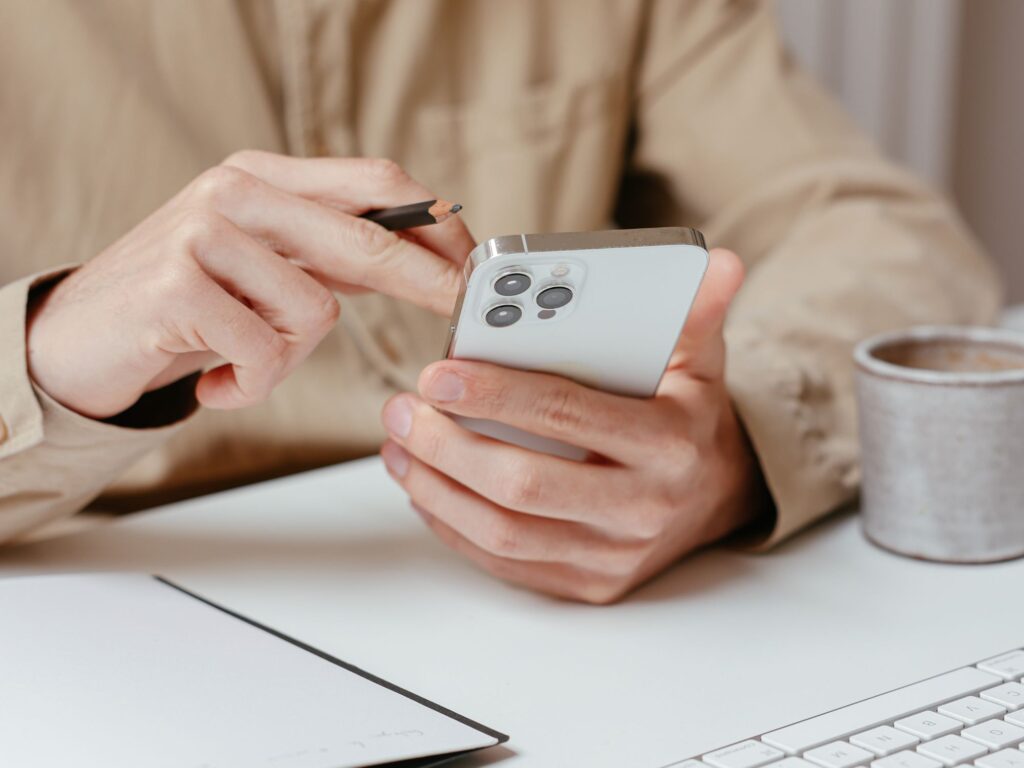 Many platforms structure their pricing around your total number of contacts and how many messages you send per month. If you're sending a lot of messages to a big list, you may want a more robust platform with multiple pricing tiers.
You should also benefit from a platform with a variety of templates for automated messages. Such as landing pages, and more. If you're only using a platform to send personalized messages, you might consider one with fewer features to save money.
Make sure that the SMS text marketing platform you're looking at requires recipients to opt in. Plus, has automatic quiet hours and requires an easy opt-out option with every text. You'll want to opt for an app that allows you to adjust your scale and gain subscribers. In addition, the right text message app will provide assistance to guide you through campaigns.
These are some SMS apps that you can use:
Text message marketing is a cost-effective and easy way to keep in touch with your customers. If you're ready to take the plunge, remember to the platform that you choose should have an easy interface. Your chosen interface should include a dashboard that you can navigate and a dedicated phone number to contact customers from one place. Look for a platform that offers automation. Including templates, to save yourself time on drafting messages. Create personalized messages to target various segments of your contact list.
It has been proven that customers who receive marketing texts open them 98% of the time. This statistic doesn't mean that customers click on the links in your texts every time. However, it's a better option in comparison to your marketing email getting lost to bulk deletion or clogged inboxes. By implementing these SMS marketing tips for handmade businesses into your growth strategy, you are setting your business up for success while investing in live long customers.
---
To learn more tips around growing your handmade business, join our newsletter below. When you sign up, you will receive access to limited time promotions and deals, educational hot takes, and special access to webinars and small business tools. Get started managing your inventory today for free with the Inventora Hobby plan. Need even more? Manage your business with our all access Business plan! For questions about how to get started, please email us and hello@inventora.com.