Now that we've given you the basics of wholesale, we want to talk about the best online wholesale marketplaces. Partnering with companies that work directly with buyers and store owners will allow wholesalers to easily find you, all while opening the door for other opportunities. Marketplaces let retailers connect directly with manufacturers and distributors without having to search for them or establishing prior long-term relationships. By working with online marketplace wholesale groups, you have access to perks you may not otherwise have, such as stock, payment systems, benefits from their experience and expertise, and more. Let's walk through our favorite online marketplace for wholesale to help get you started.
Faire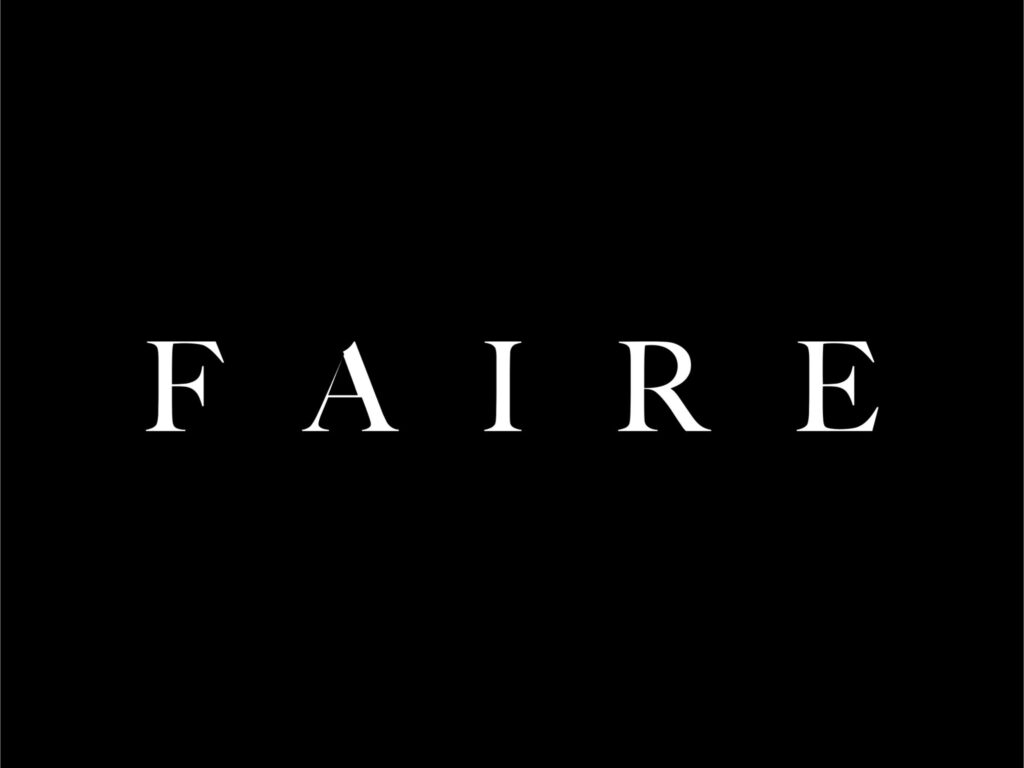 Faire is one of the more popular wholesale marketplaces. It's goal is to help small brands and retailers band together to compete on a more level playing field with bigger companies, like Walmart and Amazon.
Let's get into the thick of it first. What can you expect from Faire as far as profits are concerned? Faire takes 25% of your commission on the first order you get. This may sound a bit high, but this is the only time they will take 25% of your profit. After the first order, Faire will 15% on all proceeding orders. Considering that they do the hard work in finding buyers for you, that percentage is not terrible. There's a 3% fee on Faire if you want to get paid right away. However, if you're okay with waiting 30 days for your payment, the fee will be waived.
Don't be turned off by these percentages. From our research and experience, it's just pricing because of how easy it is to be profitable on this platform. The other benefits of Faire can also make this a worthwhile venture for your business. For example, it's this platform is super user friendly and doesn't take much of your time to set up. It's also a very well known platform. Many stores use Faire as their go-to marketplace, which adds to the greater odds of your success. This is definitely a top contender for the best online wholesale marketplaces.
Abound
Abound is great if you're a business owner who is the handmade-focused community. This marketplace prioritizes the makers of the small business community.
Pricing for Abound is much different than Faire. This platform gives you a couple of options for payment. Regardless of which option you choose, there are no fees monthly. The first commission option includes a lower commission. Abound charges a commission rate of 15% for first-time orders and 8% thereafter, per retailer. Brands are then paid within 45 days of product delivery. Option 2 includes a faster payment that charges a commission rate of 25% for first-time orders and 15% thereafter, per retailer. Brands are then paid within 5 days of product delivery.
There are several benefits of Abound. One of the biggest perks is how simple it is to set up an account. This means it's great for first timers! The commission rates are also very reasonable. Another great benefit is Abound will reimburse you for shipping costs and returns are made easy for the retailers and brands. Furthermore, Abound does a great job at making this process as hassle free as possible for its users.
Handshake
If you have a Shopify shop, this wholesale platform is perfect for you! On Handshake, every wholesale product supplier is hand-picked by Shopify itself. This is definitely a contributor to one of the best online wholesale marketplaces.
Handshake's key differentiating feature is that they charge no commissions or fees at all for brands or retailers. You will still have monthly charges to run Shopify and credit card processing fees, however, that's all you will have to worry about financially. To start you must have an active store on Shopify that has made sales. Then, you'll apply and may be approved to become a maker on the platform. If you're trying to cut corners on spending and already have a Shopify account, this should be a no-brainer for you!
With Handshake, you're able to integrate your existing Shopify shop. This makes managing your retail and wholesale stores easy, because it's all in one place. You will also have direct access to brands and retailers, making relationship building simplified. And one of the best parts is payment from stores is always immediate.
IndieMe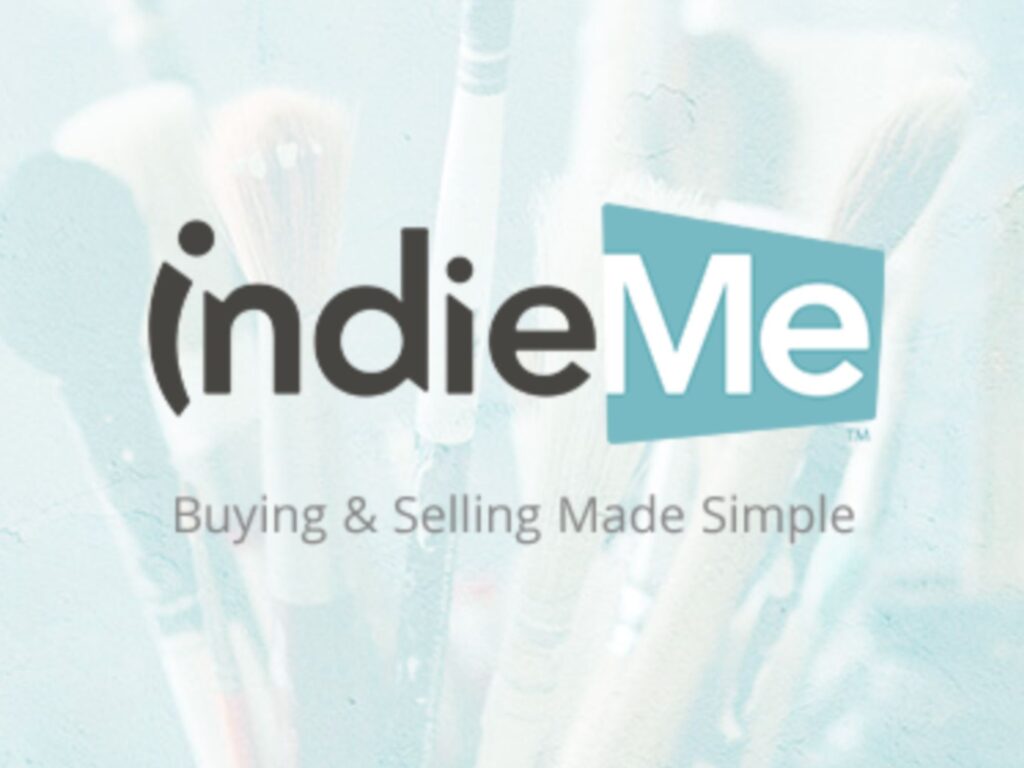 IndieMe, also known as WholesaleCrafts, only sells 100% handcrafted products that are made in the USA and Canada. This makes it a really unique platform! So, if you have unique handmade products, this could be a great fit for you.
This marketplace has a membership, so you won't be cutting them a commission on your sales. Their quarterly plan is $117 and their monthly plan is $39 a month. This cost can be beneficial because they offer great benefits. Such as, featuring your business in their newsletter. Additionally, for a small fee, you can be a part of their yearly trade show. This leads to more brand exposure and sales for your business. You can also get a featured ad on their homepage through submitting an application and completing a $20 payment. The benefits of IndieMe are what you make it (and are willing to pay for).
Bulletin
Bulletin's big focus is creating a curated buying experience for their retailers, rather than an "everything to everyone" experience.
There's no fee to join, which is great! However, they are very selective of the brands that they allow on the site. So there is a chance your brand will not be selected. Commissions are 15% on opening orders, 10% on repeat orders, and 0% on orders from existing customers. The profits you would make on Bulletin would be great if accepted. We recommend Bulletin for those business owners who are more experienced with wholesale versus first timers. However, we encourage everyone who is interested to apply once they feel they are comfortable with wholesale.
Other benefits of Bulletin include how they pitch your product. They do this for you by sending your products to every new retailer that signs up. The best part is, that you decide where your products go and who gets to sell them. So, you still have a lot of control!
CREOATE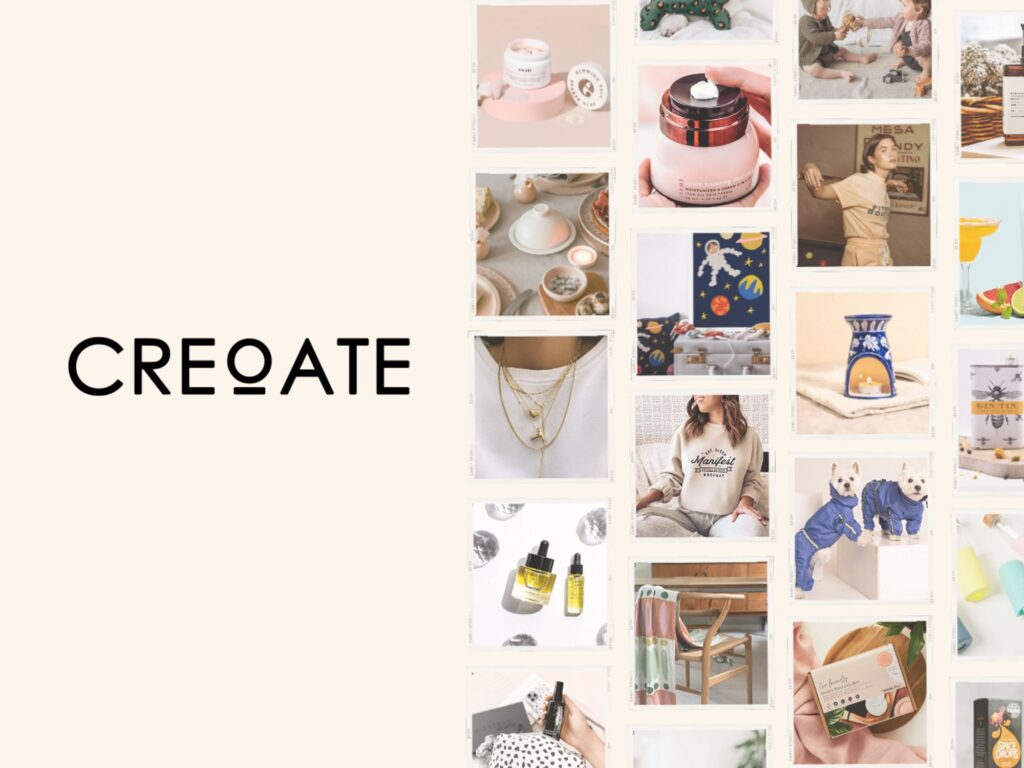 CREOATE is one of best online wholesale marketplaces. This is a centralized platform for small retailers to buy stock directly from independent brands according to their values; whether that's prioritizing sustainability or spotlighting women-owned businesses.
Having started as a store itself, the CREOATE team understands first-hand the difficulties small retail and product businesses face; from the challenge of sourcing unique products (and the right amount of them) to managing cash flow, and trying to wear the many hats of a small business owner all at once.
They designed the platform to solve many of these challenges. You can also take advantage of perks like interest-free 60-day payment terms, and other inbuilt features designed to help your business thrive.
Selling with CREOATE
Requirements: Minimum of five distinct, permitted products, sufficient margins, and a business email domain. They carefully evaluate each brand by hand.
Fees: No joining or ongoing fees.
Commission: 20% on first-time orders, 15% on reorders, 0% on orders from your referred retailers (i.e. stockists you bring to the platform).
Shipping: You typically pay nothing for shipping or duties — this is covered by CREOATE and/or your buyer. Sellers sending unusually large or heavy products may incur a small extra charge.
The platform provides businesses with access to a diverse range of products across various categories. CREOATE's streamlined ordering and fulfillment process allows businesses to save time and focus on growing their operations, making it an excellent choice for product-based businesses looking to expand their offerings.
Your Own Website
Lastly, we want to mention as great as some of those platforms are for selling wholesale – there's nothing quite like having your own site. You won't have any competition through your own platform. Plus, you're able to customize the site to match your brand and process exactly as you'd like.
The best part of selling through your own website is that you don't have any monthly fees or commission cuts. The more you market your site, the more customers you'll get! You're in control over getting retailers to view your site, instead of relying on paid ads or algorithms for your product to show up and stand out on a scrolling page. This can be both beneficial and scary because your success truly lies on you! You have to put in the work to find your customers, whereas if you choose to pay for a wholesale market platform, they will do the marketing for you (that's a big part of what you're paying for). However, we don't want this to put a bad taste in your mouth. This is a great opportunity and can help you stand out from the rest!
---
We do recommend diversifying your presence on the wholesale marketplaces, rather than relying on one platform entirely. As the marketplaces change and evolve, it's not wise to be dependent on just one. Don't be afraid to put yourself out there and explore all the options for the best online wholesale marketplaces! Just make sure you do your research first to ensure you're choosing the best platform for your business.
Assignment:
Write down the pros and cons of each eCommerce platform to see which one is better for your business or which other one you can try out!
Share the word! Post on social media or send an email newsletter and let everyone know that you offer wholesale. Add links to where shop owners can get started.