The global campaign for environmental sustainability is expanding as carbon emissions are rising and landfills are filling up. This is why the importance of sustainability in packaging is growing in further significance. The average consumer is getting more environmentally conscious about their purchases and the businesses they support. A Nielsen poll showed that 66% of global consumers are willing to pay more for environmentally sustainable products. Among millennials, that number jumps to 72%.
New research reveals 22% of consumers do not trust brands to follow through with their environmental claims or pledges, according to audience insight company GWI's Zeitgeist report.
Latest reports on consumer shopping habits suggest an increasing trend toward purchasing through small businesses with environmentally friendly practices. A third (33%) say they're currently supporting small businesses when they shop, and some consumers say they're now opting for greener products such as buying sustainable clothing (20%) or buying organic food (16%).
Eco-friendly Packaging is, no doubt, one of the best ways individuals and businesses can help preserve planet earth. The future looks better with eco-friendly packaging. This post suggests why eco-friendly packaging is great for your business and the environment.
Eco-Friendly Packaging is Cheaper Than Traditional Packaging
The energy requirement for producing eco-friendly packaging materials is much lower as compared to the cost of producing traditional packaging materials. More fuel is burnt to manufacture traditional packaging. In addition to the production cost, there is a big labor cost as well. Traditional packaging uses expensive machinery that adds to the cost.
To understand the importance of sustainability in packaging, you'll need to understand eco-friendly packaging works in a way that minimizes the packaging material used in packaging. As there is no unnecessary excess material that comes with eco-friendly packaging, the per-unit cost of each packaging material is significantly lower than traditional packaging. The total cost of eco-friendly packaging decreases exponentially as the packaging weighs a lot less too, without all the excess material which reduces the shipping costs. Lightweight packages cost less to ship anywhere in the world.
Eco-friendly packaging materials like cotton, jute, hemp, hemp, starch-based, natural fiber, and composite materials provide more lightweight shipping options than you could ever imagine.
It is totally possible to package with eco-friendly materials without spending a fortune. Check out the wide range of eco-friendly alternatives from Arka packaging and contact us to request a quote.
Eco-Friendly Packaging Boosts Your Brand Story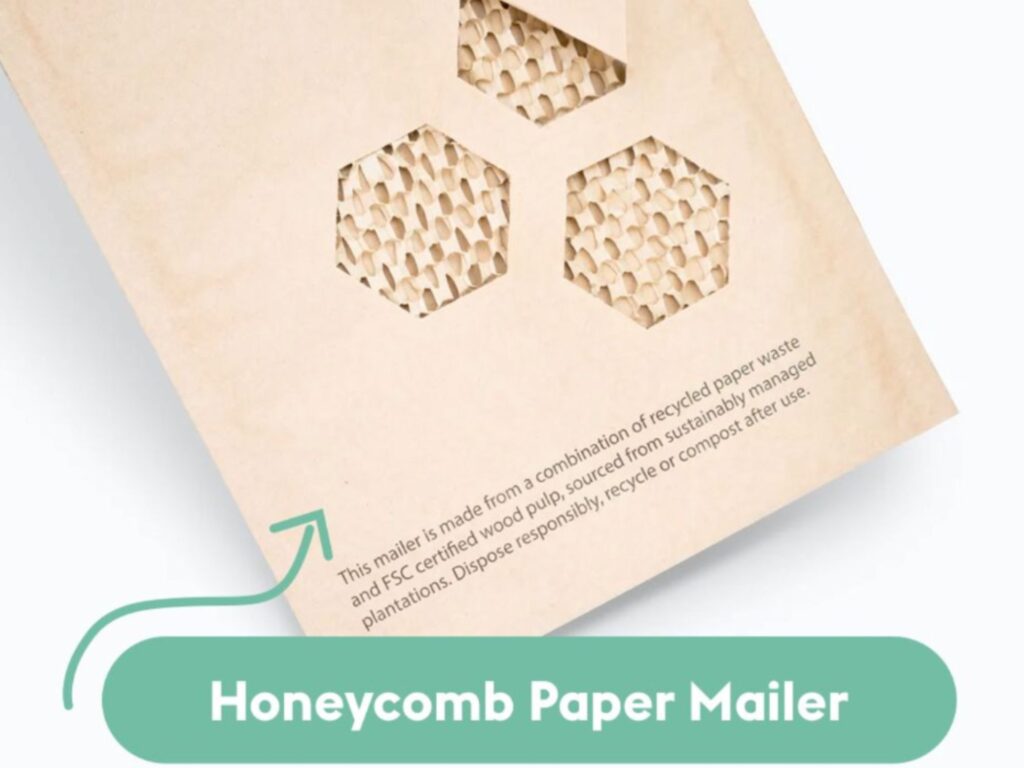 There is a surge within the consumer market to purchase eco-friendly products. Most of the millennial and gen z consumers are associating themselves with brands that follow sustainable environmental practices and eco-friendly packaging is a big part of it.
By investing in eco-friendly packaging, you are building consumer trust that you are a sustainability focused company. By this, you are doing your part to preserve the environment. Using eco-friendly packaging for your product, boosts your brand image.
It is favorable for small to medium sized businesses to build a sustainable brand image as more and more consumers are opting for greener products.
Arka has a range of FSC certified eco-friendly products that can be customized as per your brand's needs. You can use your brand's colors, design and logos for packaging. This not only looks great, but is also protecting the environment.
Recyclable, Reusable, and Biodegradable Packaging Options
Most of the traditional packaging uses single-use, non- recyclable and non-biodegradable materials which end up in landfills. This adds to the worsening of climate change.
Eco-friendly packaging offers more sustainable packaging options. Recyclable plastics reduce the amount of waste clogging drainage systems and water bodies. Not to mention that it reduces wastage of materials as they are recycled and used again.
Naturally sourced eco-friendly packaging materials are finding very great use in companies. This is because they decompose easily after they complete their life cycle and are disposed of. They are also, as you saw earlier, the healthiest alternative for consumer goods businesses.
Biodegradable and recyclable packaging helps us to cut down on the inorganic content of the environment. Which has greatly been upped by traditional packaging.
Some examples of sustainable packaging
Foil sealed bags
Foil sealed bags are a great packaging choice for food items. Arka offers a variety of eco-friendly options for foiled sealed bags:
Dunnage packaging
Dunnage packaging is ideal for products that require extra padding and protection during the shipping process. There is a wide range of dunnage products, from bubble wraps to honeycomb kraft paper.
Arka's recycled kraft padded mailers are made from:
Recycled paper
FSC-certified honeycomb and are both compostable and curbside recyclable
The recycled paperboard provides a rigid structure that is both durable and waterproof. While the honeycomb paper interior provides a layer of cushioning. Investing in recycled kraft padded dunnage package is a great option because it is:
Cheap
Eco-friendly
Reusable
Highly effective
Compostable Bubbler Mailers
Arka's home compostable padded mailer is made from renewable bioplastic film. The mailers break down into healthy compost leaving no microplastics and conform to all most major compost certifications
Conclusion
By investing in eco-friendly packaging, you can preserve health. This allows you to save a lot of money on production of your inventory and disposal of packaging. Furthermore you can also cut down on your carbon footprint, and design versatilely by using FSC certified eco-friendly materials and assist in the importance of sustainability in packaging.