The 2022 holiday season is just around the corner, which means that the holiday shopping wave is coming for your business. This season the perfect opportunity to increase your sales, revenue, and profits. In understanding how to prepare your handmade business for the holiday season, you'll want to make sure that you are as put together as possible. You'll need to analyze what to do and what not to do, and consider the things that can go wrong to anticipate every type of outcome. By having a holiday checklist for your handmade business, can do just that.
Preparation is key. As a handmade business owner, you'll need to plan ahead. This will be key to minimize work during the holiday time. You'll want to do this so that you can have greater interaction with the customers. Keeping track of inventory to ensure that you have a good understanding of what the customer will be looking for during the holidays should also be something you prioritize. When doing so, you're able to adjust your business to adapt to the type of shoppers expected to be purchasing from you in the 2022 holiday season. Here are some of our best tips for you to get started on planning for the holiday season.
Organize Your Handmade Business
During this busy time, you'll need to stay as organized as possible. A good way to do this is by researching online tools that you can use during the holiday season. The tools you should be searching for should help you automate tasks and avoid errors and mistakes. This may include online tools to track inventory and sales, such as Inventora. As well as social media marketing management systems that can allow you to start scheduling now your posts, reels, and other social media content. An example of this would be the applications Planoly or Later. Maximizing your free time during the holiday season will be essential to your businesses success and your overall well-being as a handmade business owner. By preparing the schedule now and organizing yourself well in advance, you won't have to worry about it later when you're super busy with customers and their orders.
Another thing you need to remember is that there will be unpredictable situations that you cannot foresee. Therefore, it's always a good idea to leave room for alternative plans in these types of situations. Depending on your type of business, it may be a good idea to hire additional seasonal staff members for the season, if your budget allows it. In our 2021 guide to preparing for the holiday season, we give you our best tips for finding holiday help. Put out advertisements on your social media, website, or even your local new paper for seasonal help wanted. There are always people looking for additional hours during the holiday season to help cover those extra costs. Learn more about where you can find seasonal workers here.
Have Your Handmade Inventory Ready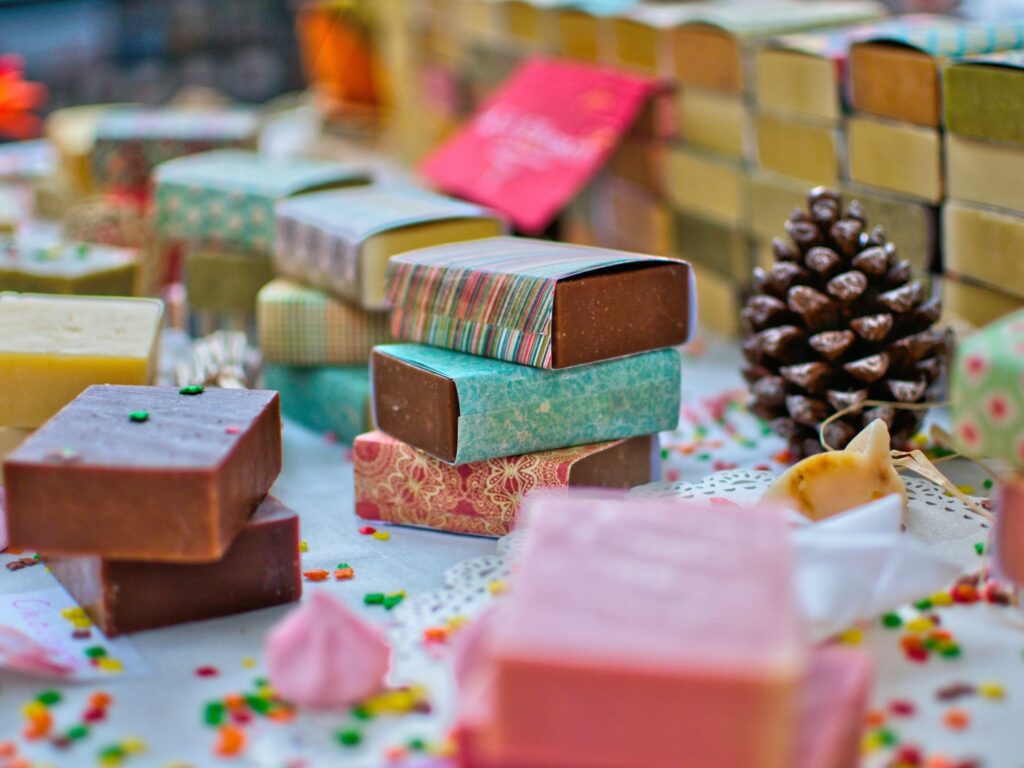 Most handmade businesses are short-staffed during the holidays. Odds are if you're a new handmade business, you are the only employee, or at least the only full-time employee. During the holiday season, the product demand increases and supply chain issues can and likely will occur. The best advice to prepare your handmade business for this is to start stocking on inventory now, months before the holiday rush.
Always expect more product demand during the holidays. This means that you'll need to purchase more materials from your suppliers, arrange additional manufacturing, and possibly hire additional help. Review your website analytics to see your top selling products and prepare with a good amount stock. Organize your production runs to complete each product on time and be ready to expect shipping delays.
Obtain a Supplier Back-up Plan
As mentioned previously, always have a supply back-up plan. Inventora can help you keep track of this. We always notify you when you are about to run out of stock of a material or product. You can easily go through all the quantities of materials and products and organize yourself to make a supply order.
Remember that your suppliers are under pressure, as well. They will appreciate early orders. In any case, familiarize yourself with your suppliers' required lead times and place orders before it's too late. You can estimate the amount to order by looking at last year's sales. Make projections to track inventory by using an inventory management system, like Inventora. If it's your first year in business, estimate how much to order based on your best selling products. Try to order things that you know will be used even if they don't sell in bulk this holiday season.
Prepare Your E-Commerce Store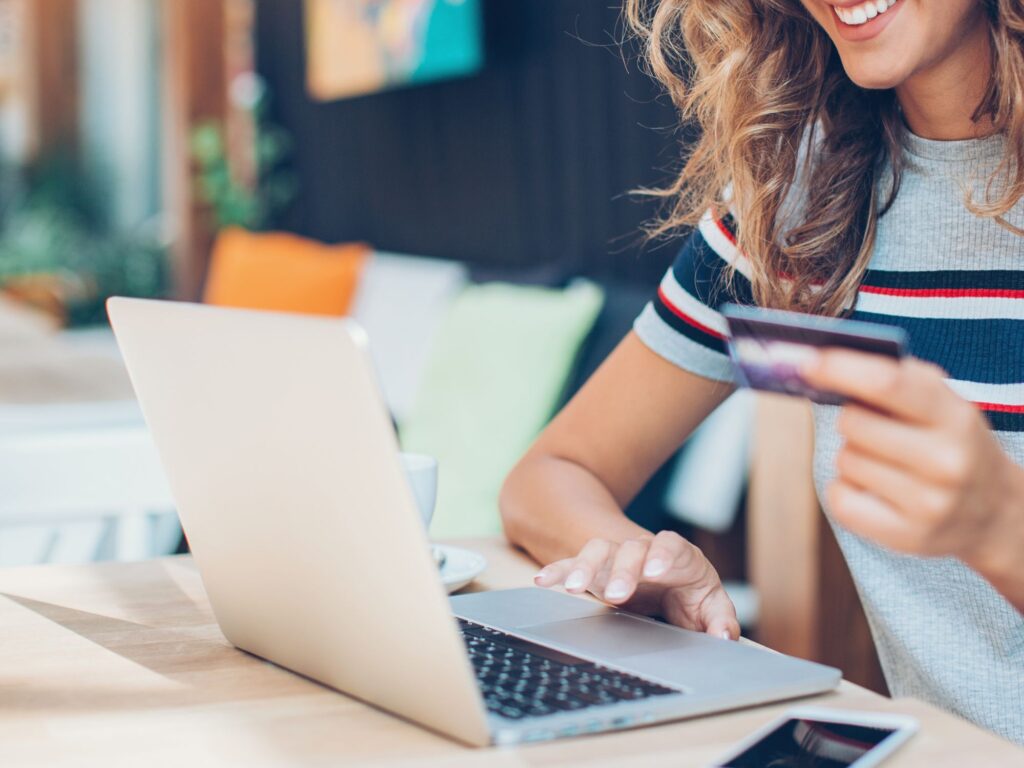 One of the most important tasks on our holiday checklist for your handmade business, is to update your e-commerce store. Today's customers are more familiar with doing their holiday shopping online to avoid crowded stores. In this season, businesses tend to increase their sales by 8-9%, which you should also very well consider. You must prepare your website for the holidays, and this includes updating your prices to reflect the demand. Your e-commerce sales will continue to rise during this time, especially through Black Friday to New Years. Therefore, you should update your website to reflect this.
With that being said, your newly adjusted prices should not be shocking, or incomparable to your competitors. In fact, your customers shouldn't really noticed a large change. If you're getting negative feedback, it may be possible you increased your prices too much, too soon.
Some updates you'll want to make is to let your customers know about your holiday hours ahead of time. Do this by adjusting it on your website, or sending out an email reminder. Update your email signature, website, and social media accounts to reflect the change. Schedule important updates, social media posts, and blog posts ahead of time. Customer's will continue to ask you your store hours, so help yourself out by posting it everywhere, and frequently.
The Importance of SEO
Update your SEO by using seasonal keywords for content. Similar to your regular marketing plan, in anticipation of the holiday season, you should make sure that SEO and content marketing is implemented wisely. If you did something last year, go back to those campaigns and analytics. See what worked and what new trends you can add for this year plan. Make sure that your SEO is on track by researching the historical trends for keywords. There are several ways you can do this. We recommend downloaded an extension for SEO, such as Keywords Everywhere Tool. This will help you see what words are widely searched and how often people search for those words. For more tips about how to utilize SEO, read this.
Reinforce your new content by sending out email campaigns. Create your newsletters and announcements ahead of time and set them up to go out at appropriate times. Do research to see the best times to send out emails to your audience. You should be able to see your email analytics through the service provider you use. Check your open rate and at what times you've previously sent emails to your customers. This data will be useful for future email campaigns. Using email campaigns is especially useful if you want to remind customers about a promotion or special holiday hours. Just remember that engagement is key. Engage with your customers as often as you can to get them excited about what's coming.
Lastly, check your payment processors and website security. Make sure everything is working properly and that there are no hiccups. Review whether your current hosting plan can handle the expected holiday traffic. If you think it may be risky, evaluate other options to avoid chaos.
Promotions and Sales For Your Handmade Business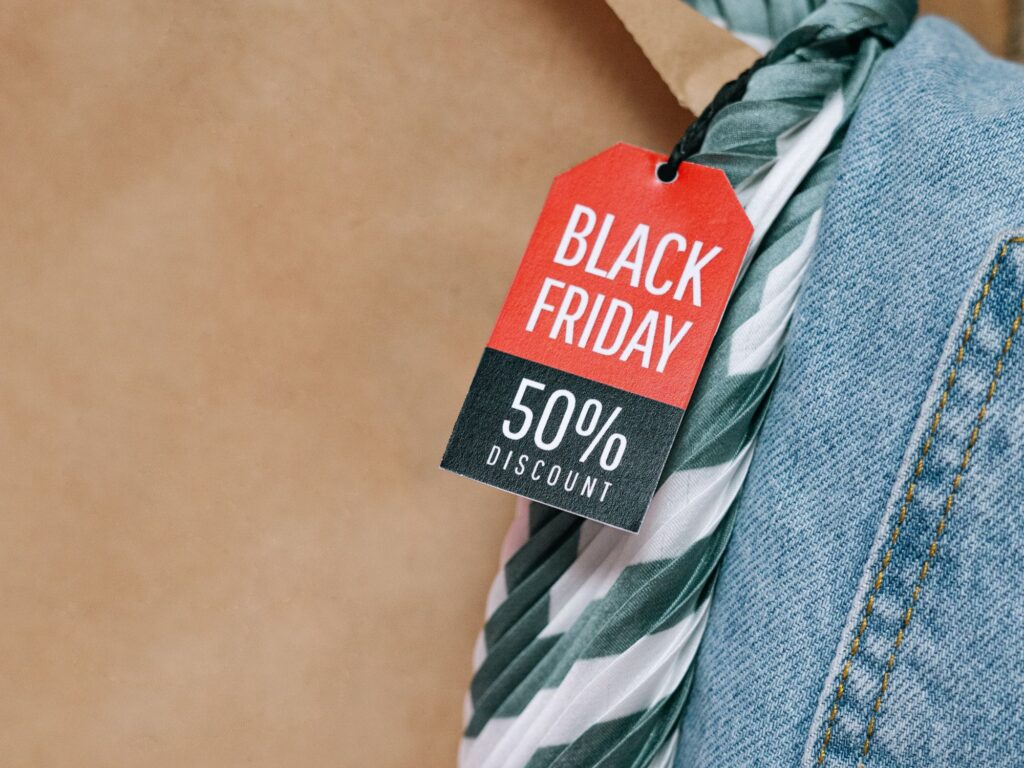 With the presence of end of year holidays like Black Friday and Cyber Monday comes discounts and sales. Rewarding your best customers with special discounts is a great way to boost your sales during a holiday. By doing this, you'll show your appreciation and incentivize customers to spend more in your shop. To reward your best customers, offer special deals to your loyalty club members. This is always a great marketing tool. While sending out new alerts and reminders, it may be a good idea to inform your clients of any pre-holiday promotions in addition.
Offering discount codes or coupons that are limited-time deals, is a great way to get people excited about your products. Use holiday wording to the promo code and then promote these discounts via your email list, social media platforms, or on your website. Promote wherever you think is appropriate. Consider making a text alert club for your most loyal customers.
During the holidays, it's an especially good idea to offer deals that are based on volume. Most people are buying presents for a lot of people. The opportunity to knock out gifts for multiple people at once can be appealing. However, don't go overboard, remember that you want to make a profit too. It can be easy to get greedy during this time, but remember what you do in sales this year will set the tone for next year. Be smart, and be fair.
Advertising and Marketing Strategies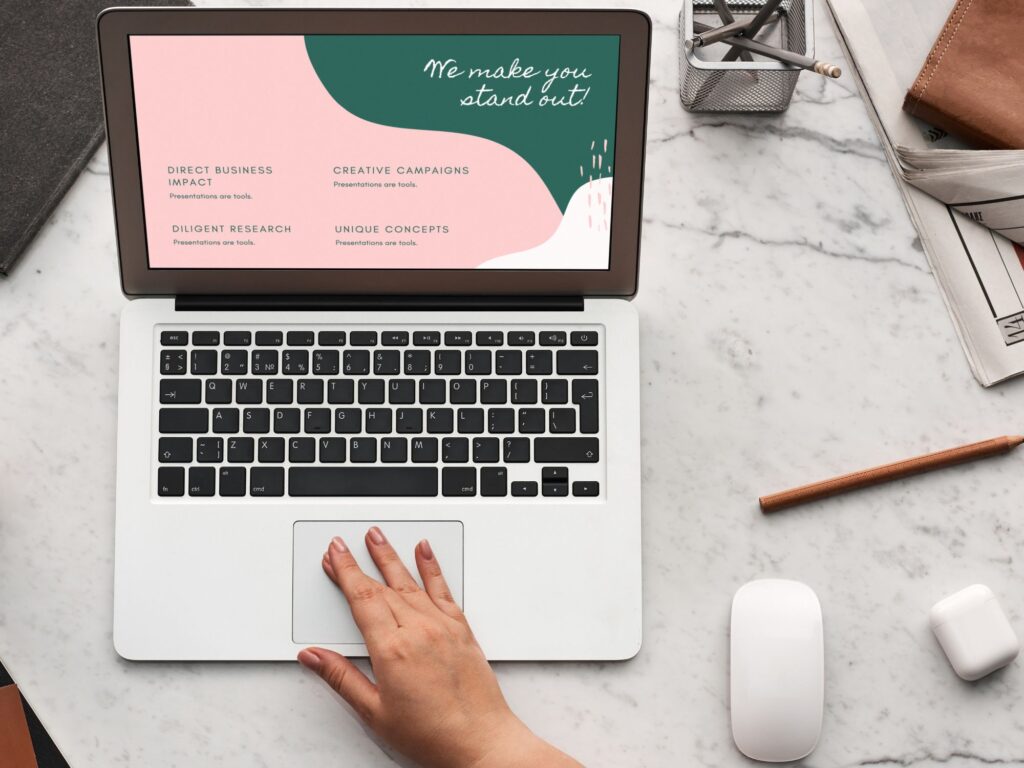 You may already have a loyal set of customers. However, advertising during the holiday season is a great way to get more brand exposure, drive sales, acquire new customers, and build relationships with existing customers.
You should start by creating a holiday marketing plan to outline all your goals with your holiday checklist for your handmade business. Before you do any changes to your website or start creating any graphics, you should set some holiday marketing objectives to guide yourself. Invest your time and money in the right things. This will help you stay on track. Remember to not set your goals too high. You want them to be attainable. The harder they are to achieve, the less likely you'll be to complete them. However, your goals should still challenge you.
Some goal examples:
Drive website traffic
Increase sales
Grow your email list
Build brand awareness
You can start creating an expectation campaign to create engagement and excitement. This can help you get the attention of your potential customers and have better communication with them until the holiday season ends.
Keep in mind that a holiday marketing strategy generally won't preform well if you launch it last minute. Even well-executed marketing strategies take time to see results. Like any other marketing strategy, you'll need to give it a fair amount of time to see its effects on your sales in a positive light. That's why it's so important to start your holiday checklist for your handmade business early.
Generally speaking, most parts of the U.S. population will finish holiday shopping around late November and early December. This is why this is perfect timing to start brainstorming and plan what you are going to do. If you wait too long to implement a holiday marketing plan, you could miss this window and all of the potential revenue. The success of your campaign is dependent upon the efforts you put forth well before the holidays. Ultimately, you should start planning at least a minimum for 3-4 months in advance. You won't want to wait any longer than this as you'll begin to feel rushed, thus giving you unsuccessful results.
Downloadable Holiday Checklist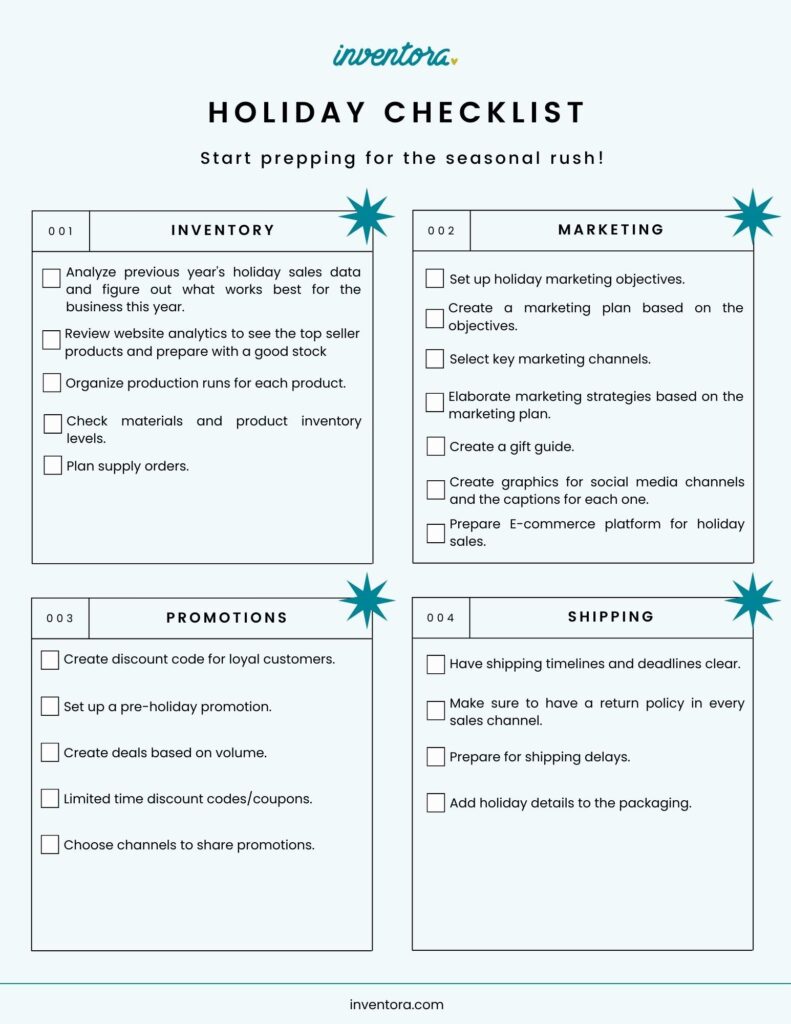 All of these wonderful and exciting ideas cannot happen without a well-organized plan and strong administrative work. To ensure you're ready to take advantage of the potential revenue, we made a checklist that can help you prepare and not miss a thing. The holiday season can put stress on a business if they do not have the average capacity to deal with shoppers. Holiday shopping could lead to a lifetime customer, and it is important to have a great first impression. Download our checklist below to help organize your handmade business for the 2022 holiday season.
---
The holiday season as a small business owner can be so stressful, but there are ways to ease the tension! Understanding how to prepare your handmade business for the holiday season will get you off to the right start. By downloading our holiday checklist for your handmade business, you'll be able to prepare your business in a way that will result in success. To learn more small business tips, signup for our newsletter below! To get started managing you 2022 holiday inventory, sign up for Inventora for FREE here.