There are many things you should consider before attending your first market as a vendor. We know a lot of our readers are first time business owners and may need guidance when it comes to the "first" of business. We all want farmers market success story as a handmade business owner. A great way to get started and understand the market as a vendor, is to look at the market from all angles. We've previously discussed how to prepare for a market as a vendor, but let's get a deeper look into the perspective of markets as the host of a market.
We interviewed Jasmine of The Mom Market and asked her some questions about her farmers market success story. We asked how she got involved in the concept of hosting markets like The Mom Market and her advice to small business owners looking to start as vendors.
Who is Jasmine Ancona?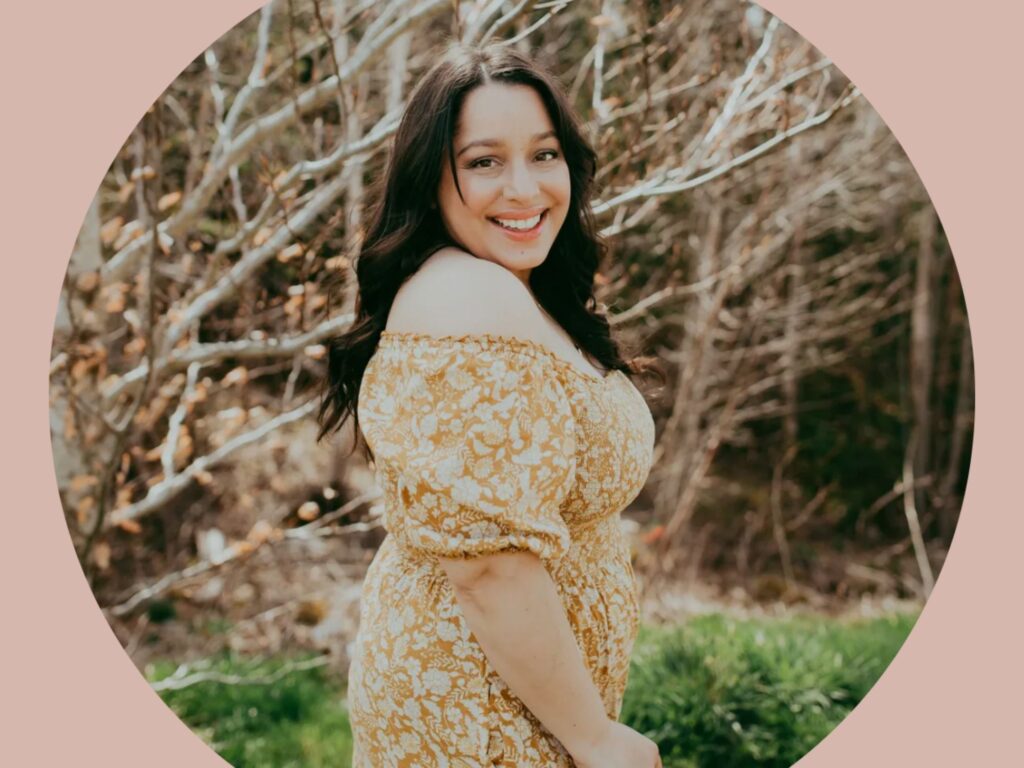 Jasmine Ancona is the mom behind The Mom Market. Jasmine is a mother and small business owner, and has a huge passion for supporting other entrepreneurs. Connecting with other moms and female entrepreneurs is something that she is particularly finds interests and enthusiasm in.
Jasmine is based in Canada along side her business. Recently, Jasmine moved across the country with her husband and daughter. They are now living near the ocean, enjoying the new chapter of their lives.
Prior to finding The Mom Market, Jasmine was working a corporate job for nearly 10 years. She was also involved in Good Life Fitness and real estate before exploring the entrepreneur life. She always dreamed of being a mother and having a family. When she got pregnant she wanted to spend more time with her daughter and be at home with her daughter as much as she could. She realized the type of job she obtained wasn't cohesive to the new motherly lifestyle she was wanting and needing.
Jasmine came up with the idea of creating a market for mothers who were small business owners. She talked to her friend Amy about her new ambitions and she too had a similar idea of creating opportunity for mother business owners. Together, they decided to combine their ideas and bring it to be a reality.
"It took a lot of thought to make that change, but if you're passionate about it, you just need to go for it and see were it take you!" said Jasmine.
What is The Mom Market? What is your mission with it?
The Mom Market is a collective of pop up vendor market. At The Mom Market, the community's involved goal is to support all types of small businesses. The market was initially to support mothers in small business, but now is open to all types of small businesses. They have multiple locations to support the many communities around Canada. Jasmine said their goal is to keep everything local and to encourage networking in the surround communities.
The Mom Market likes to keep their experience unique by hosting a different market experience. They do this by having live music and interactive entertainment for their vendors and guests. They really want everyone to have fun while they connect with each other.
The Mom Market also offers Expo markets in their summer locations once or twice a year. It's a market on another level. They host around 150 vendors, speakers and seminars. Truly a market you don't want to miss if you're in the surrounding Canada locations.
How did you get started with the markets? What was the motivation behind it all?
The Mom Market was meant to be a place to connect with other moms and entrepreneurs. Jasmine found that her community was lacking a type of event like this. She said "I couldn't find anything consistent. Everything was seasonal. There was no place where entrepreneurs could connect with other business owners and with the community". This got her thinking about her own farmers market ideas and was inevitably the motivation behind Jasmines ultimate goal to provide something really consistent for small business owners in her community. She wanted to help connect the small business with each other and connect small businesses with its consumers. All while creating a new experience to have fun and engage with one another.
How did The Mom Market start growing? What did you do to make that happen?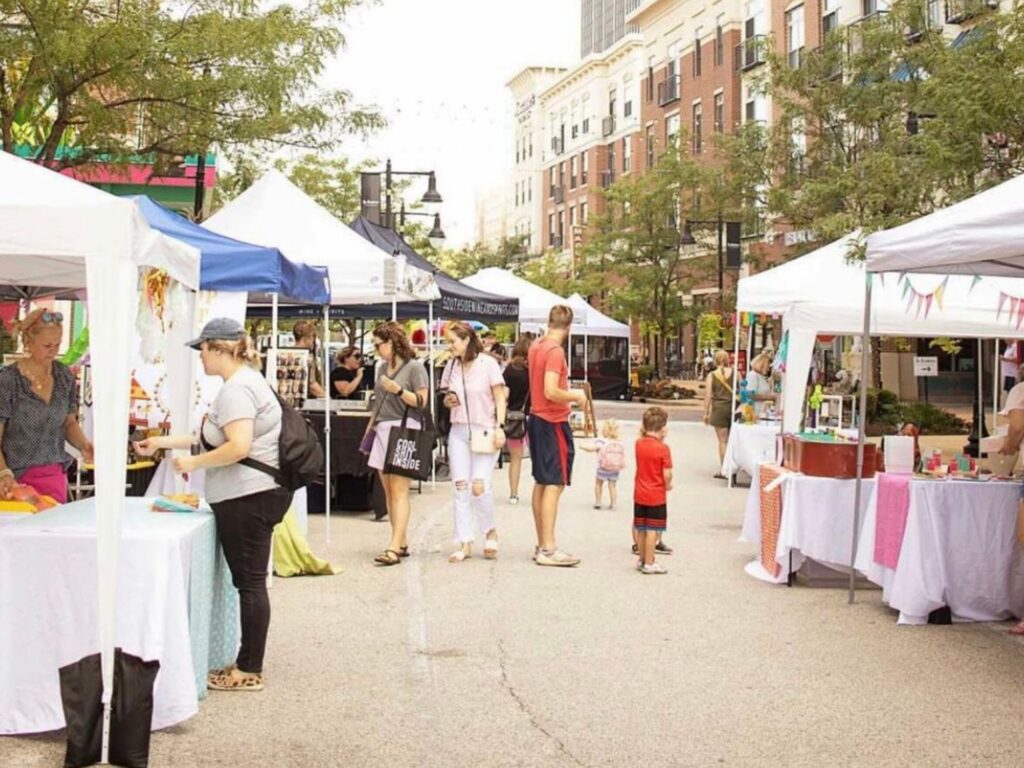 The first extension of The Mom Market was not necessarily intentional at first. They extended it the market because one of the vendors was moving to Alberta, Canada and wanted to keep participating. This is how they decided to go through with the next steps of expanding The Mom Market.
Since then the growth of the market has been very organic. They have a market director for each location running each of their individual locations, choosing their venues and vendors. The growth started because they wanted to bring the whole experience to their communities and they now posses 23 different locations.
"It all started with the mission to support other mothers and women, but now we are able to support every type of small businesses that wants to participate", Jasmine explained.
What's the then and now of your business? Did you imagine that it was going to be what it is today?
Jasmine told us "I never imagine that this was going to be what I'm doing today, but the universe puts you on the right place with the right people in the right time. It's a total passion project, to be able to see people being creative, bring communities together and help small businesses grow."
What's next for you and The Mom Market?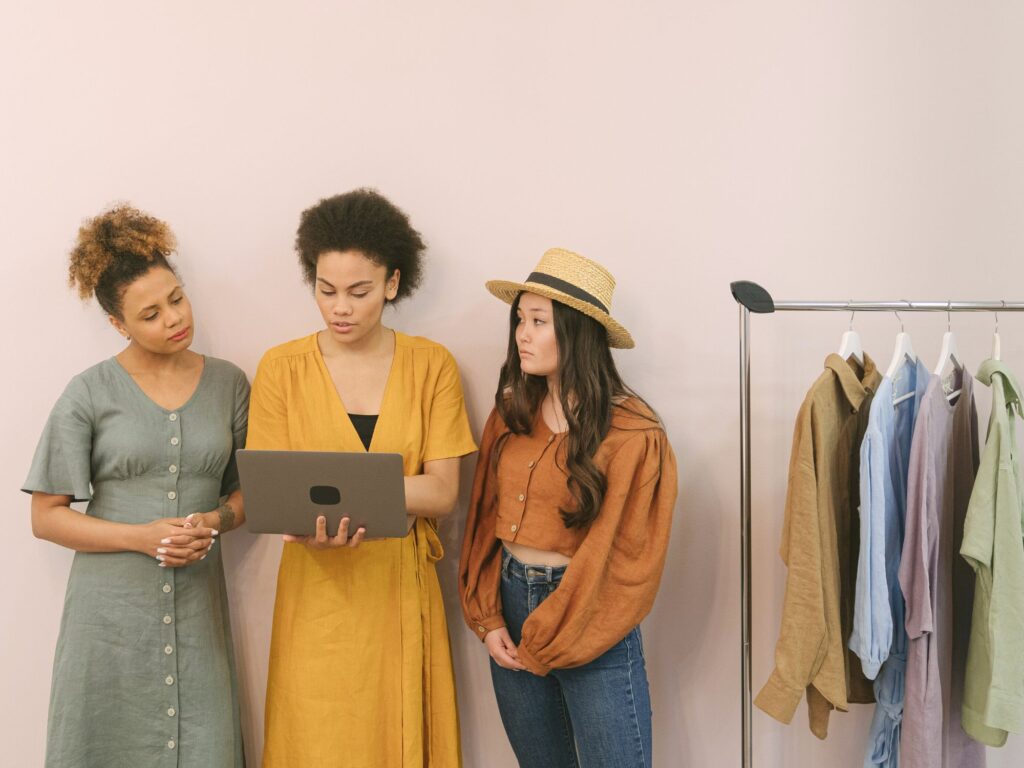 Jasmine explained that her next goals for The Mom Market is to keep supporting the small businesses development. "My vision is to see the mom market in every providence of Canada to experience what we do and be able to support in another level." Right now The Mom Market started a partnership with Mamas for Mamas which is a nonprofit agency helping mother and families in need. They come to every market to collect items that community members have donated to this agency. Jasmine wants to keep helping in all the ways possibles and create a supportive community across the country.
How Inventora can be helpful for the vendors of your markets?
"Inventora is a fantastic resource to vendors that are doing everything by themselves. With their families around staying organized for them can be difficult. Holidays are coming and it can become a very chaotic season." Jasmine explains. She believes that having a system like Inventora can help small business owners be organized, allow them to see what they have, what they need all in one place, and allow them to have a successful farmers market. She also continued on in saying how being organized with a system like Inventora can help allow small business owners to be more profitable.
"The more efficient you can be the better your business runs."
What's your best advice for the entrepreneurs community?
Wrapping up our conversation, Jasmine explains to us her best advice for people in the entrepreneur community and those who are looking for small business growth tips. She says "Go for it! Don't be afraid to just do it if you have an idea. The worst thing that could happen is that it doesn't work, but at least you try and you're not just sitting back wishing that you've done it. Its amazing what could happen!"
---
To learn more about how Inventora can help streamline your handmade business join our newsletter below, or get started for free with the hobby plan today!