Affiliate marketing doesn't require an investment. As small business owners, we are use to investing our time and money into things such as eCommerce sites, overhead, a team to fulfill orders, and more. However, affiliate marketing works a little differently. All you need to do is talk about the system that you already use and love and the company you're working with does the rest! This is a key component to understanding how to be a successful affiliate marketer.
Keep in mind If you expect to make extra income from affiliate marketing, you will need to create quality content. Let's discuss how to get the most out of being an affiliate marketer.
Things to Know About Affiliate Marketing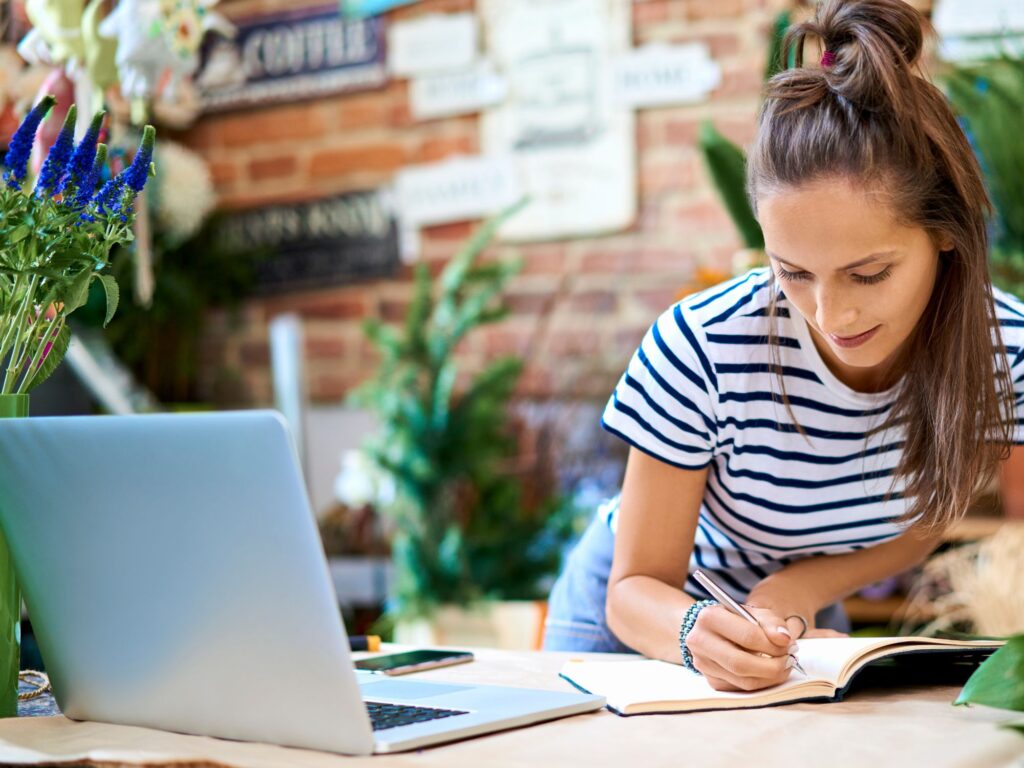 Affiliate marketing is not passive income, you can only make an affiliate commission if you actively promote your affiliate links. There is a lot of upfront promotion to get people interested in what you're writing, making videos, or talking about. Once you have the attention of your audience and a community that supports you, you can share your affiliate link. The key is for you to share your experience with the product/system, how it is adding to your life, and the value it can add to theirs.
In the upfront work that's involved in affiliation promotion, you need to think about what topics go well with the company you're promoting. Strategize how to drive views to your content and authentically sharing with your audience. It's important for your viewers to understand why that product or service can help them.
Affiliate marketing means being strategic with what you say and when you say it. This means that you need to have a calculated plan when you start promoting affiliate links. You can't expect to make one YouTube video or add the link to a single newsletter and receive a large amount of commission. You'll need to combine at least three to four of these promotional methods instead of focusing on one.
Think of it this way; more traffic = more conversion opportunity = more affiliate sales!
Success Strategies for Affiliate Marketers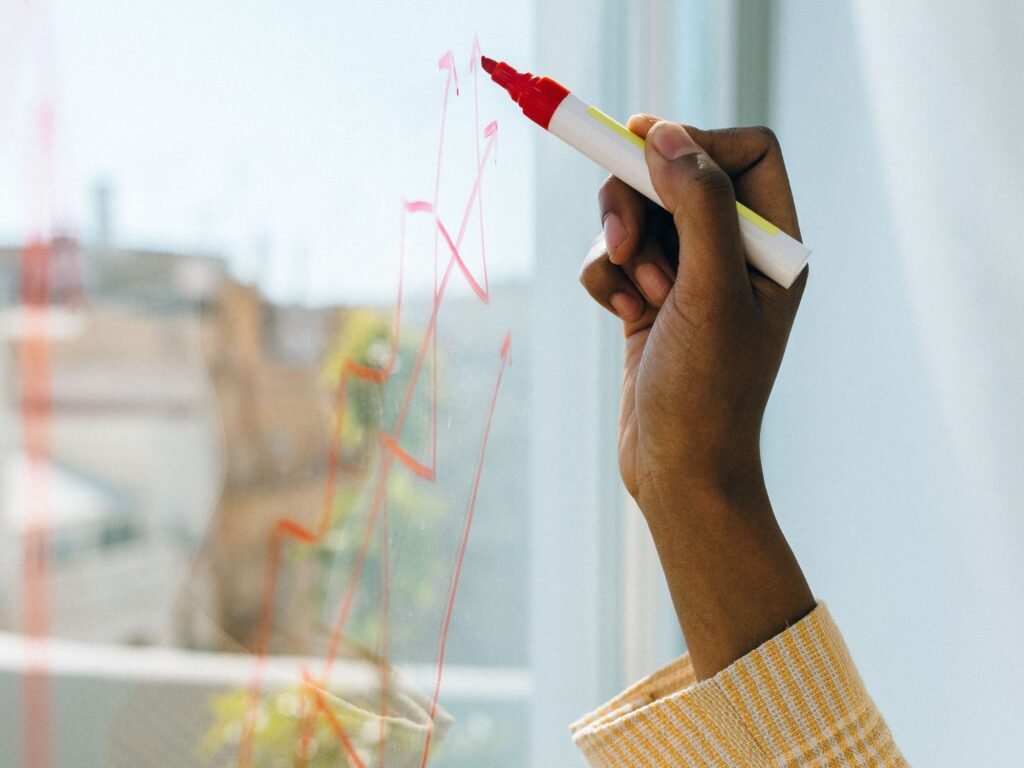 You must learn to promote products or services that you really have knowledge of and a liking to. In order to stand out, you'll need to be seen as an expert. At the very least, you will need to gather detailed information about the products you promote. This not only will help you sell, but will assist you in your own business's credibility and authority. Trust is an important virtue to establish while figuring how to be a successful affiliate marketer.
If you feel stuck, but want to take the most out of being an affiliate marketer beginner, we have some strategies that can help you learn how to be a successful affiliate marketer.
Share Affiliate Links in Your Blog Posts
If you have a blog and it is part of your marketing strategies, then you have a great resource to share affiliate links. The articles you write on your blog are read by an audience of individuals who love to read about your honest product reviews, insights, experiences, perspectives, and the tools you use as a maker.
There are several ways get started incorporating your affiliate efforts into your blog posts. You should first directly create the affiliate link as a backlink. Add in graphics with an outbound affiliate link, or even embed your videos with a promotion for that link. Let your audience know the benefits of the system or product you're sharing. You should show how much it has helped you and how it can help them with a specific problem or challenge they have.
Something extra you can do is allow comments. This will provide you with the opportunity to have a conversation with your audience. Add a call-to-action at the end of the blog to start engaging with your audience and increase conversions. This also leaves room for feedback with what your promoting. You'll be able to see if your audience connects to this product, thus giving you more insight about your community.
Add Affiliate Links To Your Newsletters
Your email list is filled with people who have subscribed to your content. This shows just how much they care about what you're up to and the processes you have in place. Think of the creators that you follow. Recognize how you can learn from how they set up their business, how they create their content, the resources they use, etc. Your email subscribers follow you for those reasons too!
You can write emails that center around promoting your affiliate link. You can also promote links organically in the content that you already have planned. Use both of these strategies for maximum exposure.Unlike social algorithms that change regularly, every time you send an email it will be delivered to each of your subscribers.
Tell Listeners in Your Podcast
Podcasts are a great opportunity to have a one-on-one conversation with your audience. It's an intimate space where your audiences is focusing on what you have to say and what you recommend for them.
You can promote affiliate links within your podcast by talking about what you love about the product and why you think your audience would love it too. You can go into a lot of detail about why you love what you're promotion and how you use it. Even consider linking your personal affiliate code in the show notes so your audience can easily find it.
Include Affiliate Links In Your Videos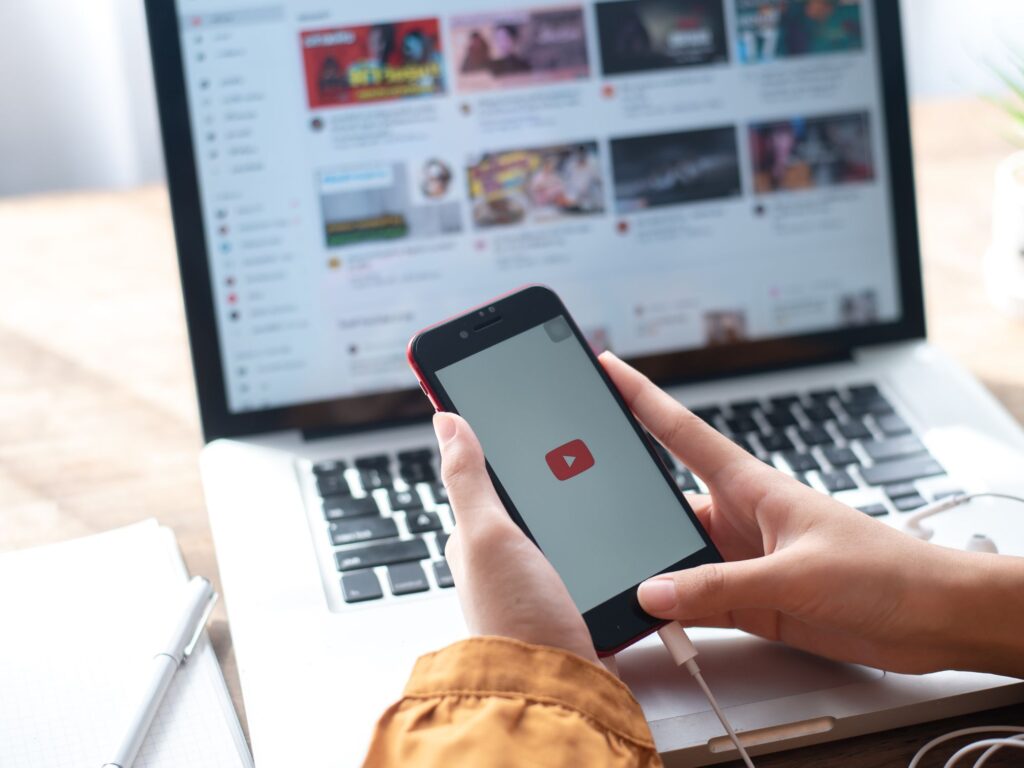 Videos are a dynamic way to show your audience how you use the product that you're sharing with them. You can also include your videos within your emails to keep demonstrating to your audience why you love the affiliate product. This is a great way to repurpose your content so that it gets more views. Additionally, with this method, you don't have to create an entirely new piece of content each time you promote your affiliate link.
Your audience loves to watch videos of products recommend. They are more dynamic and have better retention. You can easily promote your affiliate link in your YouTube videos by sharing screenshots or screen recordings of how you use the product. Do this to show your audience that you genuinely love using it. Add your affiliate link in the description, as well as mention it a few times during the video. This is a key component to understanding how to be a successful affiliate marketer.
Add Affiliate Links To Your Online Courses
If you have a course that teaches your audience how to manage their inventory with an inventory system, such as Inventora, an affiliate link for Inventora integrates perfectly into that course. You will want your audience to take action on what you're teaching them. It will be necessary to provide them an easy way to get started. You can do this by showing a demonstration of how yourself using the product or system.
Share Your Affiliate Link on Social Media
The best way to share your affiliate link is to do so organically. On social media platforms, we commonly see influencer marketing. It's become a huge part of digital marketing for all types of business. Embrace this. Use your accounts to naturally talk about your favorite products. You can easily do this with a swipe-up link. This way your viewers can easily buy the product or service your advertising.
The word "organic" is extremely important while avoiding your profile to become one big commercial. Be sure to balance the number of promotional posts you're publishing with non-promotional posts. This way your audience can still build a relationship with you. You don't want them to feel like you're constantly pushing products on them to get a little extra cash. If you do this too often, you'll actually have the opposite effect and lose valuable customers, trust, and respect.
Share Affiliate Links More Than Once
There is a known timeframe that customers will take before purchasing an item. Use this to your advantage. First, however, understand the timeframe that effects a persons' buy time:
Cost of the product, more cost = more time.
The expertise of the person promoting the product.
Credibility of the website, product quality, and reviews.
Experts believe most people wait a week before they swipe their card for purchase. Others wait 30 days to do research and feel confident about making completing their purchase. While looking at this range of time, you can see that people take their time to consider buying a new product or service. This is why being consistent and sharing your link in multiple channels will be key to pushing the sale.
Other Affiliate Marketing Tips to Consider…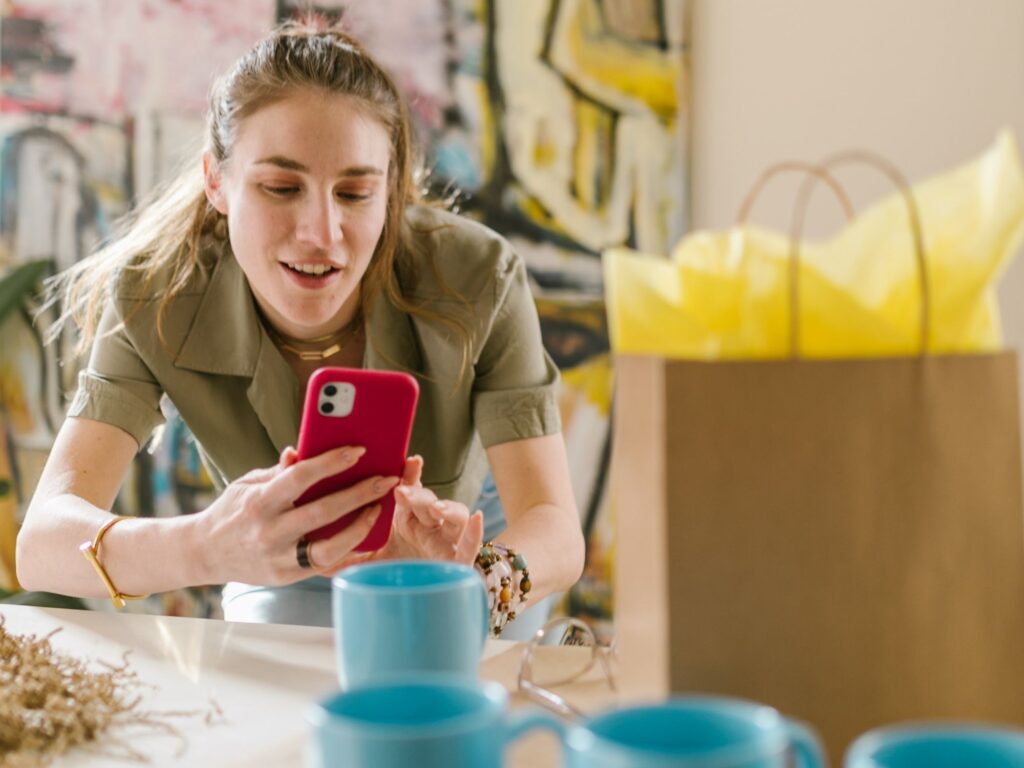 As genuine creators, we respect transparency and honesty. Don't be afraid to mention that you're an affiliate when you advertise these products or services. You can mention that you will receive a commission rate if someone buys through your link. You can say it during your videos or podcasts and consider adding a resource page of your affiliate products/services. However, it's not always necessary. Audience members can usually guess or assume that you are getting some type of perk by being an affiliate. The affiliate marketing tips we've mentioned can help you appear more organic and speak in a more natural tone if followed correctly.
Focus on your favorite apps and tools that you actually use in your business. Within your description, clearly display your affiliate link that leads your visitors to the company's webpage. Make sure they know this is the place for them to get started.
Understanding how to be a successful affiliate marketer is your first step to gaining a side hustle commission. Through your blog posts, videos, podcasts, organic social posts, and more you will be sure to successfully maximize on your efforts. Remember that the most important tips to remember is that you should only promote products and services that you love and use. This way your audience will feel that your recommendation is completely natural. With these steps, you'll be able to increase the trust and credibility your audience puts in you, while lucratively gaining affiliate commissions.
---
To inquire about becoming an Inventora affiliate, please email us and hello@inventora.com. To learn more educational tips for small and handmade businesses, subscribe to our newsletter below. Get started streamlining your business today, with Inventora!