Lily, the maker behind The Handmade Soap Club, started making soap when she was just 13 years old. She was failing math. In hopes of understanding math better, Lily's father wanted to apply math to real life situations for her. They did so by making soap. Fast forward to today, Lily has been making soap for 9 years now and understands how to be a successful soap maker.
The Handmade Soap Club is the largest online supplier of handmade luxury soap. Creating substances by intensifying and reacting divergent chemical compounds has the main thing that captivated Lily's senses. Such intent has carved the woman who she is today; self-employed, strong-minded, and independent individual.
Getting Started With Your Soap Journey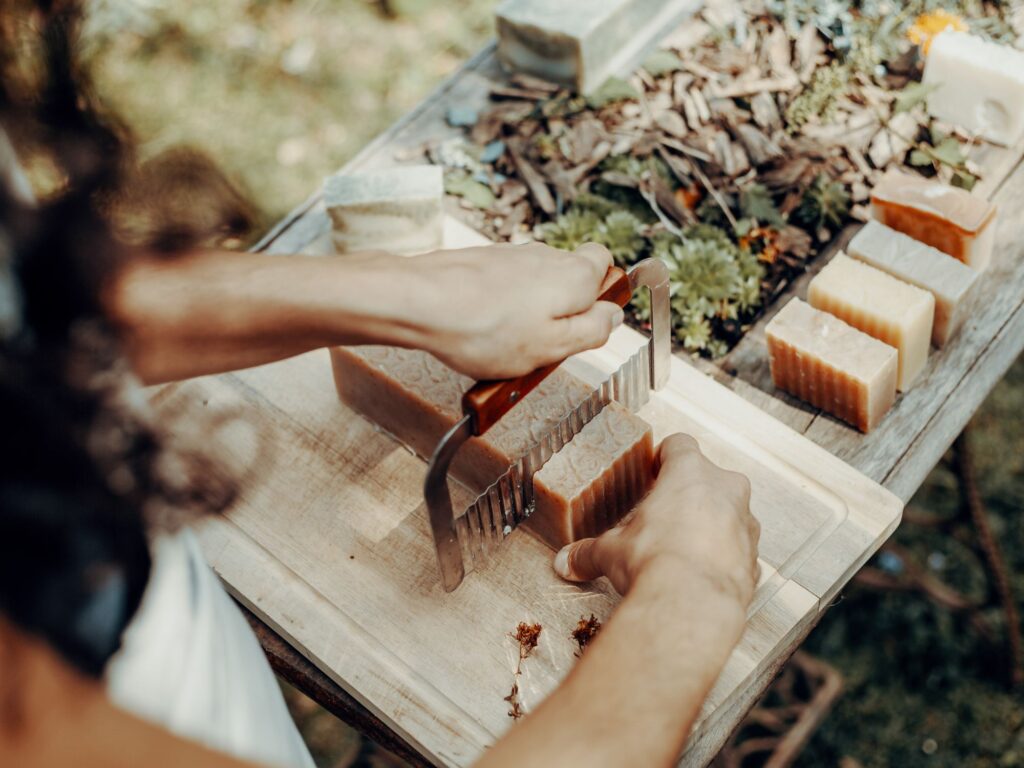 Since Lily was a kid, she always had an entrepreneurial spirit. When she started making soaps as a hobby, all her friends and family kept asking for their own. She thought "this could be the start of something". So she turned it into a business by starting with Etsy. What everyone loved the most, was that all soaps were made natural with no additives, great for sensitive skin. Thus, a great idea for a bigger audience. The uniqueness of Lily's soaps allowed her to bring something that people needed by using 100% natural ingredients.
Challenges Soap Makers Face
Lily explained to us some challenges soap makers can face while learning how to be a successful soap maker. She explained some of her own challenges to us. "We have to do everything, such as complete the manufacturing and creation of the products, customer service, selling, etc. It's important to be super flexible and continue to go on like we know what we are doing, even if we are learning it for the firs time", she said.
Lily continued to tell us "We are on Shopify and Etsy, but we were on Cratejob prior, Which is just a subscription-based company. We use Shopify and Bold Commerce now. I love Shopify because it integrates with everything, like Inventora and Etsy. It's super self-explanatory and a great way to start a business."
How to Make Your Soap Business Different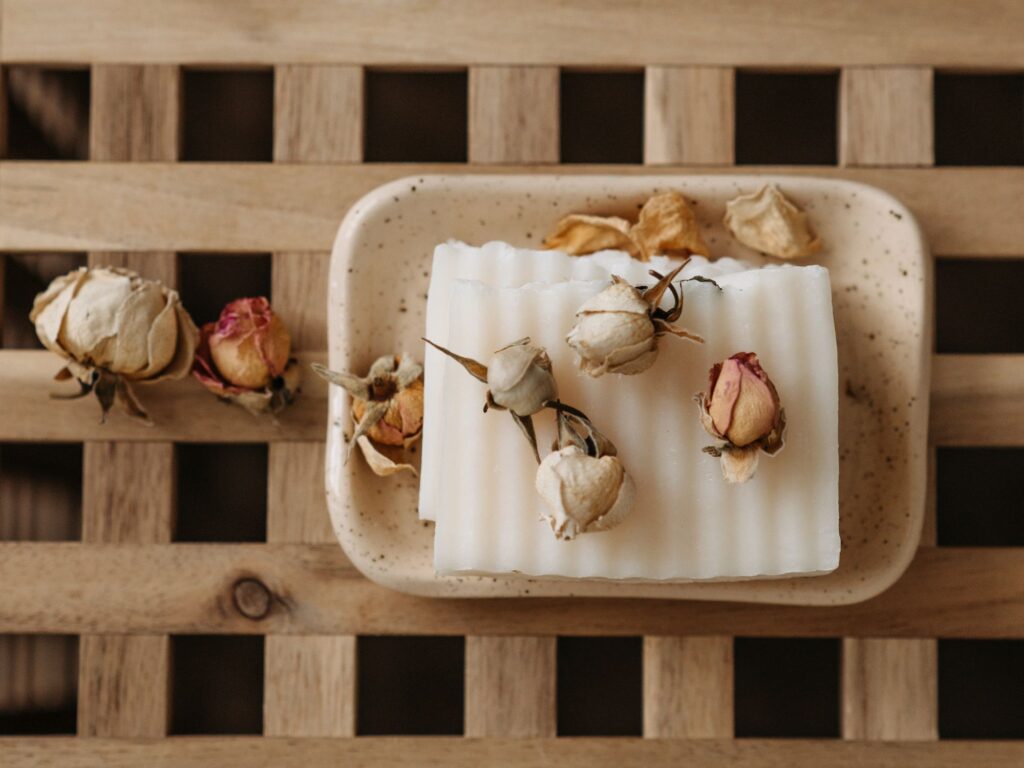 Lily started by telling us, "We are all-natural, with no fragrance. Since we are a luxury brand, so we really take pride in the craftsmanship of our soaps. We truly care about how they're made and the story behind it. It's important for us to use ancient chemistry, from Babylonian times, and we use the oils that they used for making soaps. We do it the way it's always been done."
Together, with her fiancé, they aspire to curate the best soap shoppers can find. Handmade to nourish the skin with love and pure essential oils. Their soaps take 3-12 months to make; inspired by chemistry, and perfected by mother nature.
As a young, award-winning entrepreneur and soap maker, Lily takes pride in providing the purest soap to her community. "After intensive research into the cruel world of chemicals put into everyday products, I've dedicated my life to making an alternative to drying bricks of chemicals", Lily told us.
Key Steps to Growing a Soap Business
Lily began by telling us "You need a good brand and great product. Taking care of the customers is number 1. If you don't have great customer service you are not going to get anywhere. We have a 93% retention rate, people are always coming back. We make sure we take care of our customers."
She learned all the business assets from her mom and dad because they too owned their own small business. They began to teach her everything she now knows. However, Lily told us she mainly learns by doing. She explained that it's best to just jump in full force and research what you may not know as a candle maker.
Essential Tasks Hand Makers Need to Prioritize
"Every handmade maker should focus on having a great product and master that product. There have been a lot of misconceptions about the handmade industry that make people believe they can easily duplicate the products. Leaving them to think "why do I need to buy it if I can do it by myself?".
"The key is to show that you have something that no one else has and that no one can get these items anywhere else. And of course, taking care of your customers, so they can keep coming back for more."
The Best Tools and Resources for Handmade Business Owners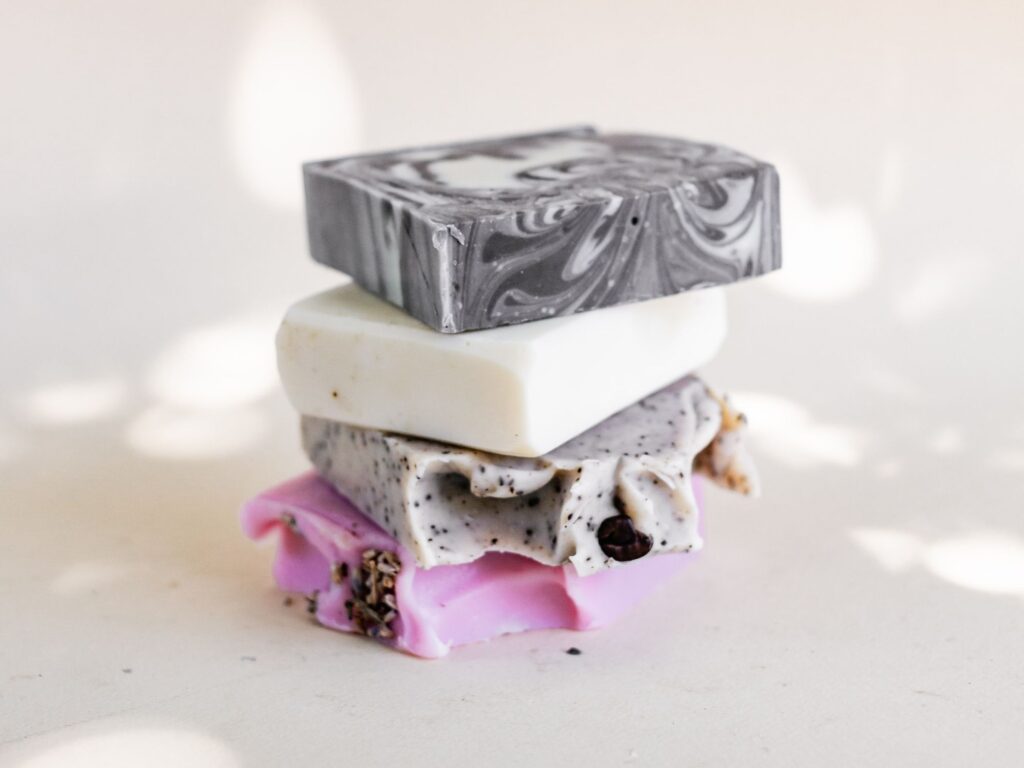 When we asked Lily what her favorite tools are now that she has a experienced level of understanding how to be a successful soap maker. She explained "Without Etsy, I couldn't have done anything. Anyone can start with Etsy, so this is why I highly recommend it. Canva is amazing because you can use it with any social media. You can do product mockups, and pretty much everything. Lastly, Inventora is my new favorite tool. Inventory is a whole mess if you use spreadsheets and everything is everywhere. I can account for all my incoming and outgoing products, but also my supplies. I can keep track of everything. So, Inventory isn't a problem anymore."
How Inventora Helps Soap Makers
Inventory is crucial to the hand making community. Inventora can help makers, because it tracks all your materials, products, and supplies.
We asked Lily to share with us how Inventora has helped her soap business, and this is how she replied. "You can keep track of manufacturing supplies and products going in and out at the same time on one platform, which is amazing. It's just the best thing ever that it's all in one."
Lily explained she used to have a spreadsheet to keep track of the supplies. One for products and orders to fulfill. But having everything in just one place has been the missing piece in her inventory.
Balancing Personal Life and Work Life as a Business Owner
"My business is my baby." Lily said. "I make sure I have daily alone time. I always look to do something that keeps my personal balance. Such as yoga, working out, meditation, or whatever it may be that day. I work with my fiance. We make sure to help each other when we get overwhelmed."
Lily explained started her business when she was very young. She feels she missed a lot of things that teenagers do. However, since she was a young girl, she never cared about those types of things. Lily loved her business and it was something that she felt very proud of. She has put her focus on that since the very beginning.
The Handmade Soap Club Course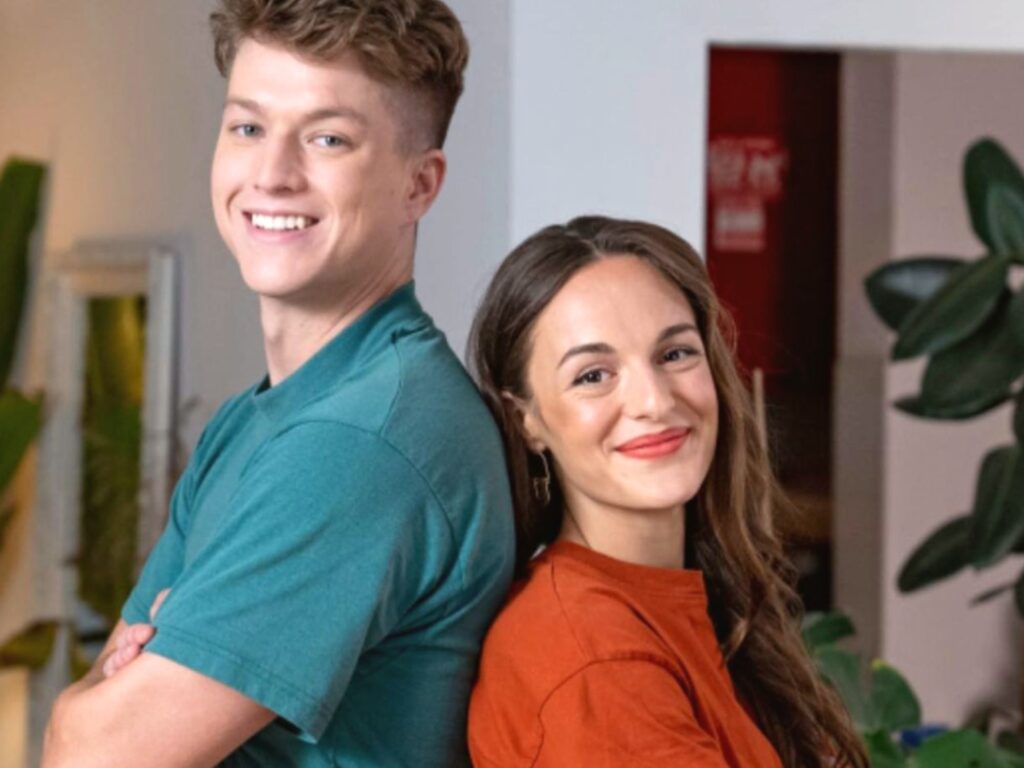 Lily has taken the liberty to teach others the things she has learned as a candle maker. She told us, "I have always wanted to do an online course to teach people what I do. An Israeli company reached out and helped me film the course over an 11-day period. It was amazing! I hope to do more in the future, as well as teach workshops one day."
In this course, Lily teaches all the fundamentals of how to make luxury soaps from scratch. She flips chemical soap-making strategies and teaches the method of making gorgeous, moisturizing, and 100% natural soap bars. This is a huge milestone for Lily. She told us "being able to teach what I know about soap making is a dream come."
The Best Advice for the Handmade Business Community
Lily left us with one last takeaway for our readers to best understand how to be a successful soap maker. She gave us her best advice for the community members of the handmade business industry. She said, "make sure you have great products that you can't find anywhere else, and share your story! People want to genuinely hear what you have to say. Always take care of your customers. You can mess up and fix it, and they will come back if you are honest and take care of them."
---
To learn more about the handmade soap cub, visit @handmade_soapclub on Instagram.