Learning how to recover your handmade business after the holiday season is a challenging task. Every year, businesses all around the world spend a considerable amount of time and money to boost their sales during the holiday season. However, they face different challenges once the holiday season is over.
The year 2022 is almost over and we're about to start a whole new year. We know that once the festive season is over, a slow period dawns upon our businesses. This is why it's essential to address the unique needs of this slower period. For example, you must analyze the slow period, assess trends during this time, and take measures to mitigate your losses.
It is important to organize yourself before the year comes to an end. Your sales are effected the most during this timeframe. You also need to take steps to alleviate any consequences of reduced sales you may experience.
Here is an insight into the steps that you can take to reduce the risks attached to a period of low sales after the holiday season.
Run an Inventory Check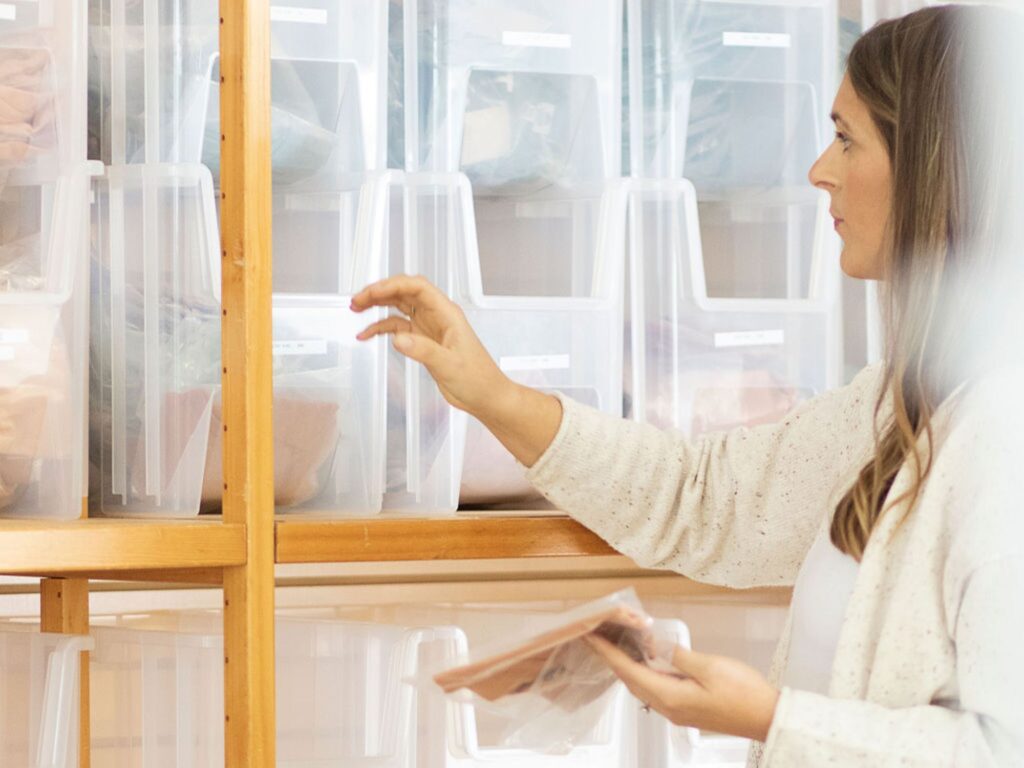 For all businesses, inventory management is the main focal parts of the strategy for the next year. As the shift in sales takes place, you must adjust inventory levels accordingly. The easiest way to adjust your inventory levels is with an inventory software, such as Inventora. After all the holiday markets and sales you've completed, you need to run an audit with Inventora for an inventory check. This will help you be aware of what you really have in stock.
If you find yourself with a surplus of holiday inventory, it's important to take advantage of the days and weeks that immediately follow the holiday. Keep in mind that many consumers will take to the stores the first few weeks of the holiday. Customers will be wanting to make returns, look for post-holiday deals, and use gift cards they received as presents. This is one of the key takeaways in understanding how to recover your handmade business after the holiday season.
You will need to consider how you can position your business to push products appeal to consumers who are willing to spend. Take this as your chance to get rid of what you have left of your holiday inventory. Consider offering discounted pricing, bundles, or free shipping for those who purchase from you online.
Inventory is not all about the stock on shelves. It is about managing the purchases you customers have made, and making decisions at the perfect time so that your stock is in harmony with seasonal trends.
Review Holiday Data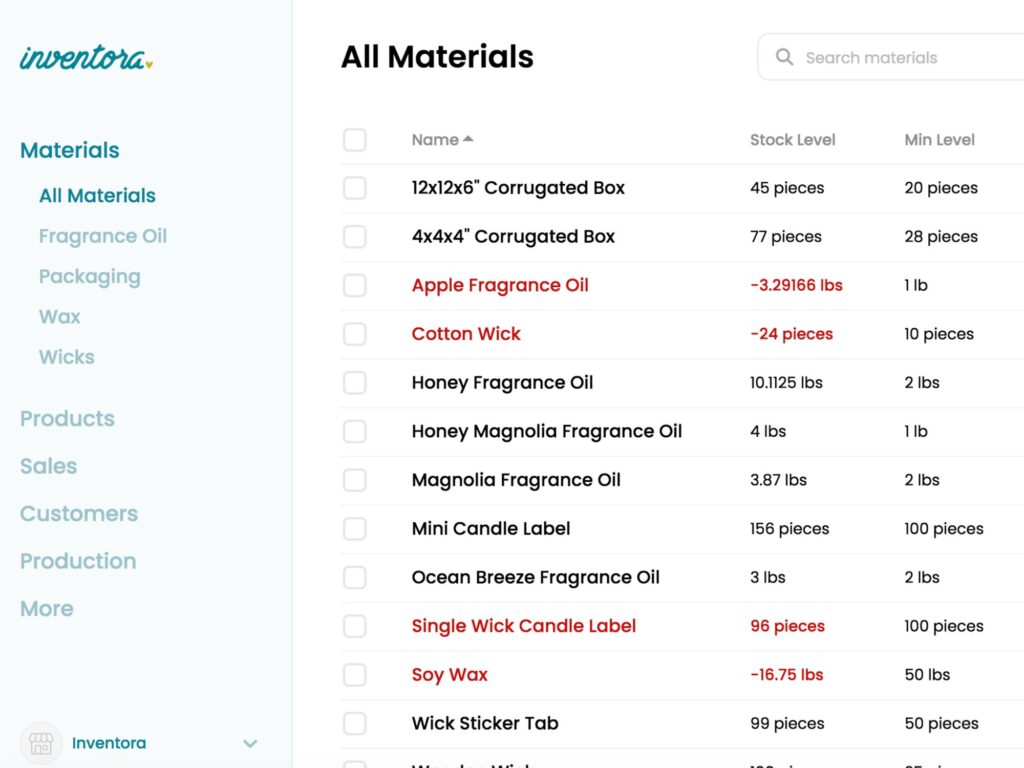 Once sales slow and the holiday rush is truly over, including returns, it's time to dig deep into your holiday metrics and analyze your efforts. The main reason you'll want to do this is to determine success of your business over the past year. Capture important takeaways so you an move forward with advancements for the 2023 holiday season.
With an inventory system like Inventora, you are able to review your all the data needing to be collected. In addition to obvious numbers, you are able to check things like total sales reports, performance during specific dates, your products and materials inventory value, and determine your best and worst selling products.
All this information and more will allow you to discover what your most effective promotions were in the holiday season. This will allow you to see what will be useful to do again next year, and what you can pass on in the years to come.
Additionally, it's also a good idea to make sure you accurately record any expenses that were necessary for business during the holiday rush. Such as the materials and packaging supplies your business used. Not only can this help you budget for the following year, but you may find that some of them can be used as deductions for your 2022 taxes.
Revisit Your Pricing Strategy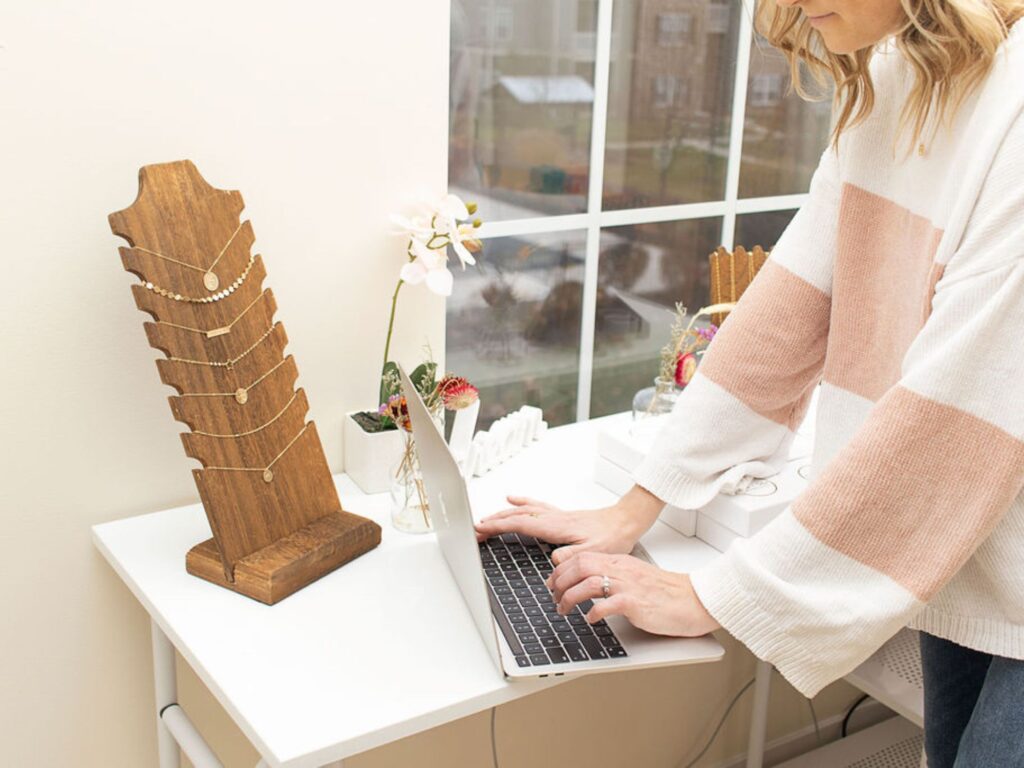 During the holiday season, we try to have competitive prices and attract customers with sales and promotions. However, in the new year, those same efforts, when paired with a slowdown, may not provide the same cost benefit. If you need to learn how to determine your product prices for the first time, we have already written a thorough guide.
After going through the periods of high sales, a business realizes it's potential. We must realize this in order to understand how to recover your handmade business after the holiday season. Most businesses make the mistake of slacking after the period of high sales. Waiting for things to happen is the last thing that you can do a business owner to see any kind of successful results. Rather than being reactive in your attitude, it is imperative to be proactive and to take the challenge head-on.
In some cases, you'll need to return to pre-holiday pricing in an effort of keeping margins up and make up for post-holiday slow-down. In other cases, particularly if you need to move surplus inventory, keep in mind that shoppers buy from you not only because it's the holiday season, but because of discounts.
If you continue to provide discounts, then you'll be able to win your customers back for a second purchase. You don't have to provide quite the same level of sale, but a sale alone is powerful enough to get you back on track.
Here are a few post-holiday sales you can offer to your customers:
Winter clearance: Dispense with your winter inventory, and label it as a clearance. Shoppers love clearance sales.
Throw in a free gift: Freebies are always winners.
Bulk-buying discounts: Sometimes, you'll win through a bulk purchase. You can offer free shipping to these types of sales. Take into consideration the minimum purchase size that you set up.
Incentivize your loyalty program: Once a customer buys from you, invite them into your loyalty program.Provide a limited perk for joining your mailing list or becoming a member.
The best way to determine which is post-holiday sale is right for you is to look back on your 2018 Q1 sales. Focus on any revenue or inventory demands you must meet in order to meet the success standards you've set for your business. This will help you greatly in understanding how to recover your handmade business after the holiday season.
Focus on Marketing Strategies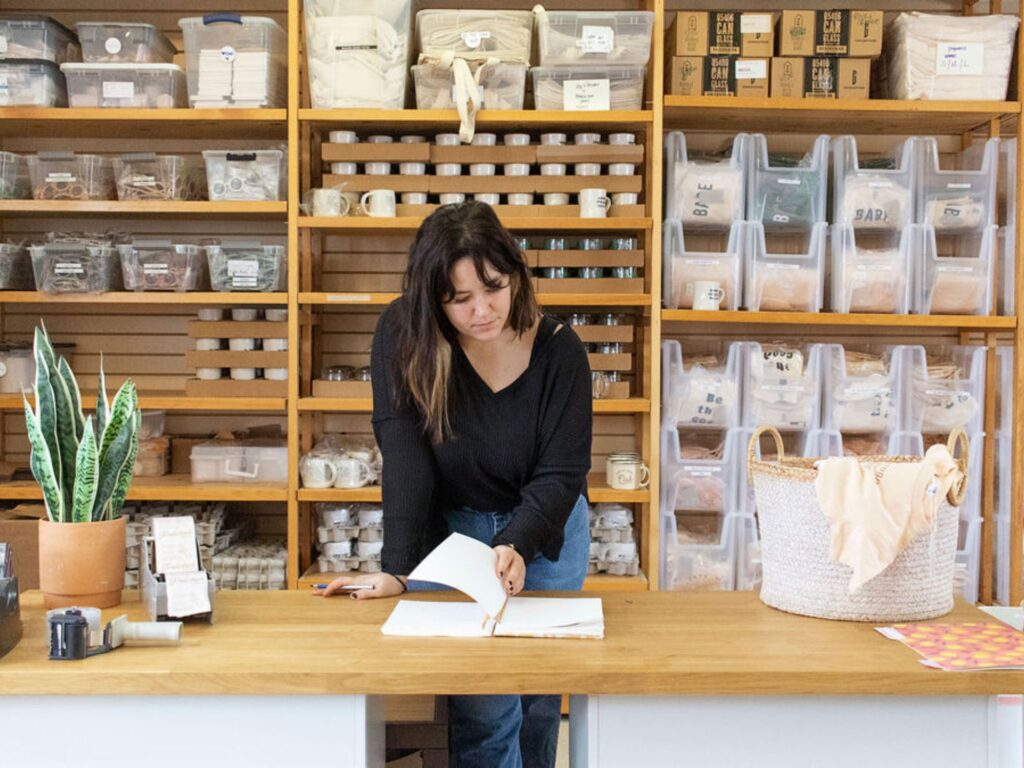 Offering new promotions is a good way to keep your profit margin during a slow season. However, you'll notice that setting up marketing strategies that are based on the mindset of your customer. With that information, you must understand that the best way to increase your sales is to know what shoppers are actually are looking for.
The New Year is the only time during a year when you see a difference in the attitude of the customers. Just before the final moments of the New Year, you can see customers enjoying, partying, and having a good time. However, the mood changes entirely as soon as the calendar hits January 1st.
Customers now transform and possess a high level of resolve and practice self-constraint over all the deals that you offer. This is the time that you can shine by shaping the business according to the needs of the business.
As small business owners you have the chance to have more personalized marketing strategies, you can always try a more personal and interactive method of marketing. Such as, email marketing.
Methods for Maintaining Post-Holiday Sales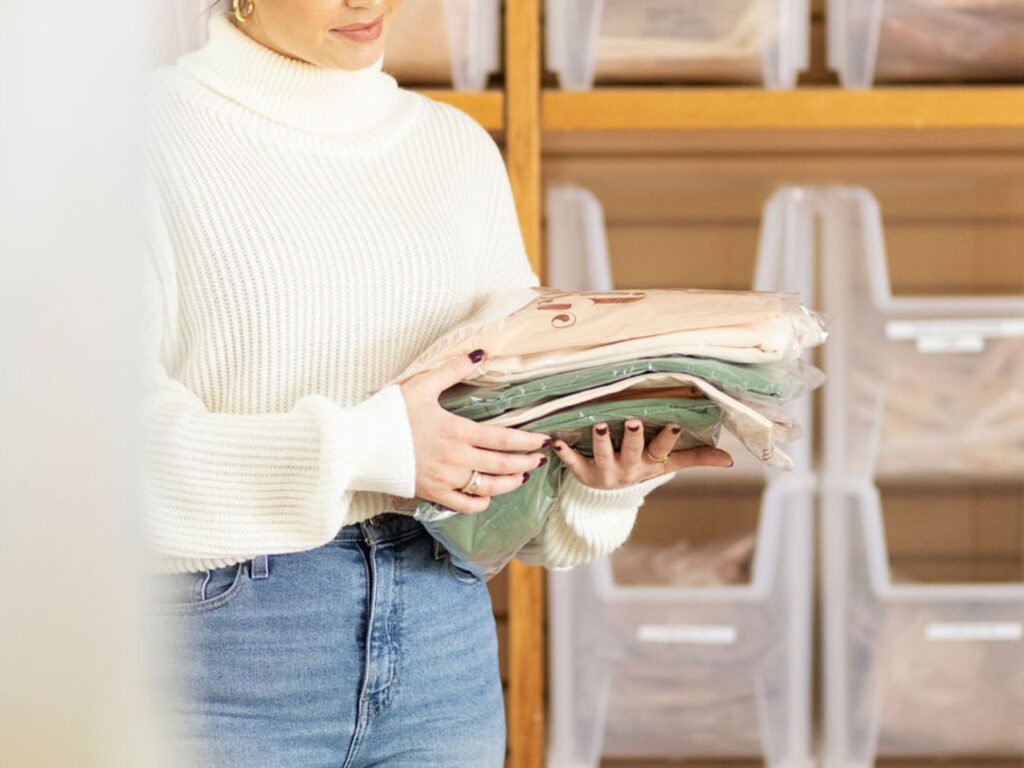 One of the best methods for maintaining post-holiday sales is by following the holiday season is through email marketing. Once you have an email list that you can target, start offering the customers with discounts and promotional packages. You can learn how to get started email funneling here.
Remember that some customers will soon forget that they ever purchased anything from you. Don't take too long to get started. Begin sending emails and promoting your business when the memories of holiday purchases are still fresh.
Once the festivities have concluded for the year, shoppers will begin to try to avoid expensive habits. Items that will enhance their New Year's resolution will be on top of the list. Therefore, you should look to promote and sell products in your email marketing strategies that are meant to encourage organization. Express how your products will enhance the health of their users.
Don't Stay Silent
Once the holiday season is over, we all feel tired and exhausted. While this might seem like an incentive to take a break, as a business owner, you cannot afford to remain inactive for too long.
The customers may be quiet, but they are still listening. If you raise the voice when everyone is silent, you will get an advantage you can only dream of having during the holiday season. Not only should your normal business go on, but you should also aim to make your business better by setting targets that are above all your competitors.
Continuing to take care of your customers this time of year, while most other businesses are slowing down from the season, will make your business standout. The more you can relate to your audience and their needs based on the season, the more likely you are to build an audience of loyal customers.
Giveback to Your Employees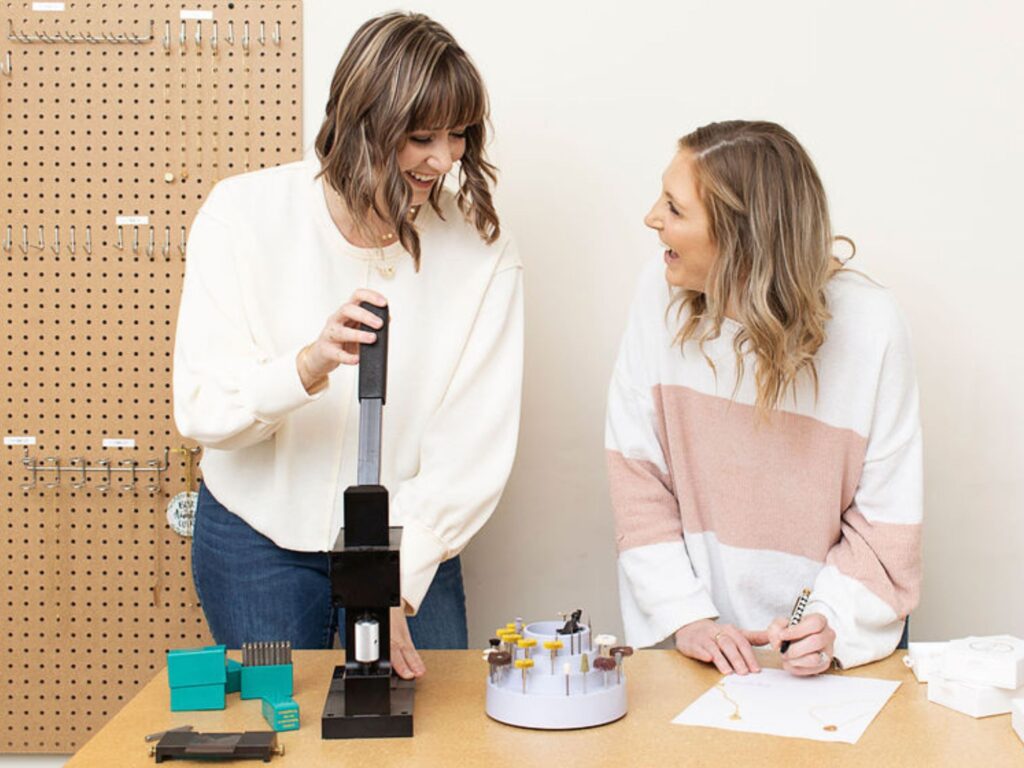 Once you have your sales and management in order, you need to focus your attention on you and your employees. The holiday season is a stressful one for business owners and their employees. This is why you need to take some time to focus your attention in your employees for them to not loose motivation once the holidays are over.
Make sure to give your employees well deserved time off when you're able to. Consider giving them holiday bonuses or extra paid time off for the long hours they put into your business this year.
Here are some other ways you can celebrate, while motivating, your staff:
Paid for Lunches
Paid half days
Added discounts to their employee purchases
Company Happy Hours
Taking care of those who work for your business internally, will reflect on the care your external customers will receive. In order for your business to be successful, it's vital to put emphasis on the moral of your employees. Play close attention to their attitudes this time of year. Give backup support and breaks when needed without hesitation.
Additionally, thank your season help too. Odds are, you are going to need those same helping hands for your business next year. Make all your employees feel appreciated so they are inclined and excited to work for your again the following year. No small deed goes unnoticed during the holiday season, and it's important to continue to express that throughout the year to your staff.
Closing Thoughts
Understanding how to recover your handmade business after the holiday season is only the first step to the success of your business for the following year. It can be easy to want to hibernate as soon as the holiday madness has past. However, stepping up while others rest will be the reason your shoppers chose to purchase from you next year and the year after that.
---
To receive exclusive educational hot takes and guide, signup for the Inventora newsletter below. Subscribers will also receive access to exclusive offers and promotions. Join the Inventora family today for free with our hobby plan, or join our affordable business plan to gain unlimited access to our features. Happy holidays, and have a happy new year!