The holiday season is undeniably one of the most important times of the year for business owners. As well as one of the most fruitful. As handmade business owners, we are always eager to receive a large number of orders, whenever that may be. We understand the holidays are the best times to anticipate this action. However, what goes hand-in-hand with an order influx, means we can also anticipate an abundance of addition order fulfillments and deliveries. As a business owner, it is essential for you to have some last minute shipping tips for the holidays up your sleeve.
To help take some of the pressure off business owners everywhere, we have an ensured way for you to get your products into your customers' hands by the holidays. We have gathered some of our best shipping tips below!
How to Lower Shipping Costs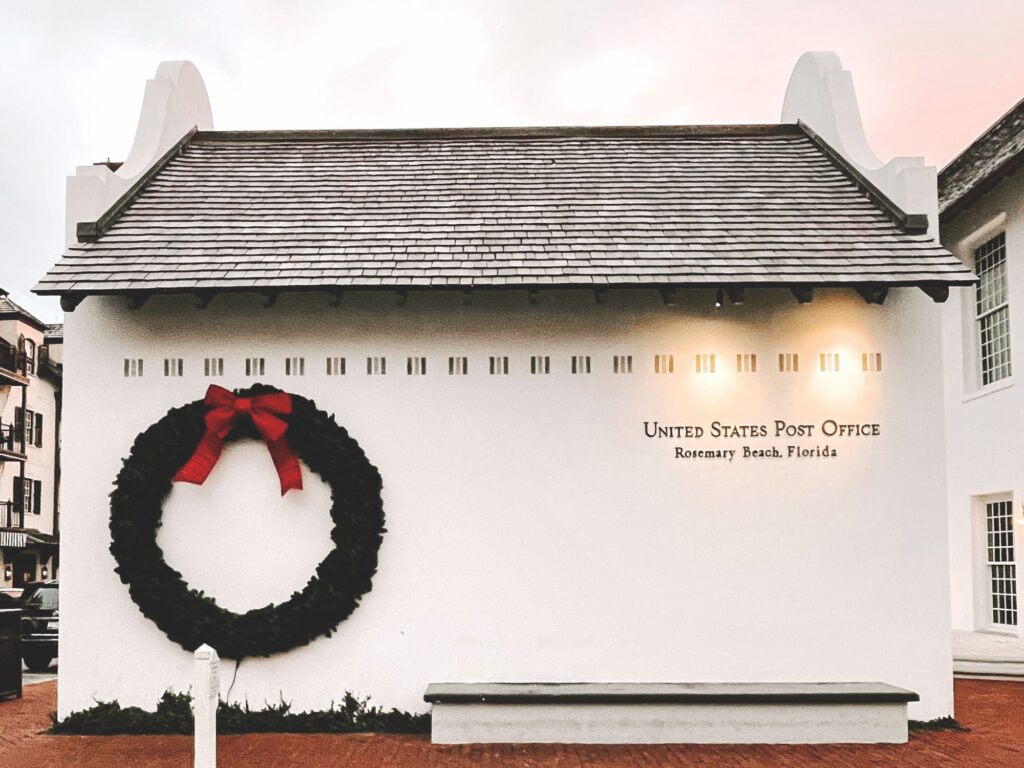 Custom packaging is a wonderful way to make the unwrapping experience even more special for your customers. We know that those extra graphics can cost a bit more. Therefore, it's necessary to look for ways to reduce costs. For example, the size of your boxes compared to the size of your products. Are you paying for extra protective padding that you don't really need? Are you shipping small products in the same box that you ship your larger products out in? These are the questions you should be considering. Order boxes with dimensions that fit your product sizes. This will save you some shipping costs whiling assuring your products are delivered without chances of breaking or damaging.
Keep your eye on the calendar, especially during the holiday season, while considering these shipping tips for the holidays. Lost orders, last-minute rush jobs, and quick shipping to make up for errors can really add up in costs for you. Begin the shipping fulfillment process as soon as you get an order. Taking the time to review orders every day can help you avoid costly disasters. Hold yourself accountable by having check-ins with yourself, or your team. This will help insure you're always aware shipping cut-offs, and allow you to ship to your customers on a fair schedule.
Meet Carrier Shipping Deadlines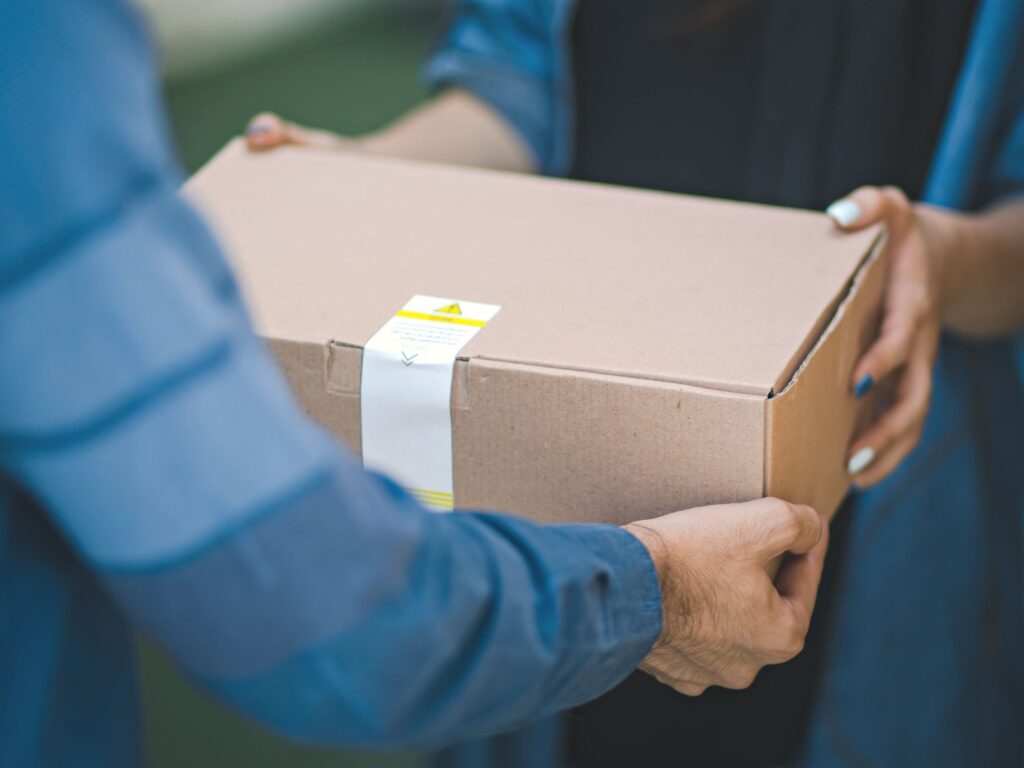 Every holiday season, carriers update their shipping deadlines to ensure delivery prior to specific holidays and dates. Holiday shipping deadlines are the latest dates you can ship a package with a carrier while ensuring your shipment arrives to its' destination in time. For example, a specific shipping service may require you to ship a package by December 16th for it to get to your customer by December 25th. This is due to the amount of high shipping volumes for that particular time of year.
Here are the holiday shipping deadlines for USPS, FedEx, and UPS:
Knowing these shipping deadlines, before the holiday season is in full swing, will help you to plan what shipping you will be able to offer your customers. This gives your customers an idea of the options they will have available before the holiday season. It will not only prepare them for their holiday shopping, but will leave a good impression on your business. If you've unfortunately missed a deadline, be honest with your customers. Make sure to communicate any potential delays with them.
You will have to use a variety of carriers and services during the holiday season. This is why you'll need to be familiar with those services and everything in between whiling assessing these shipping tips for the holidays. Always make sure your shipments are reliably delivered at the best price possible. High shipping costs can lose you customers.
Streamlining Fulfillment and Shipping Processes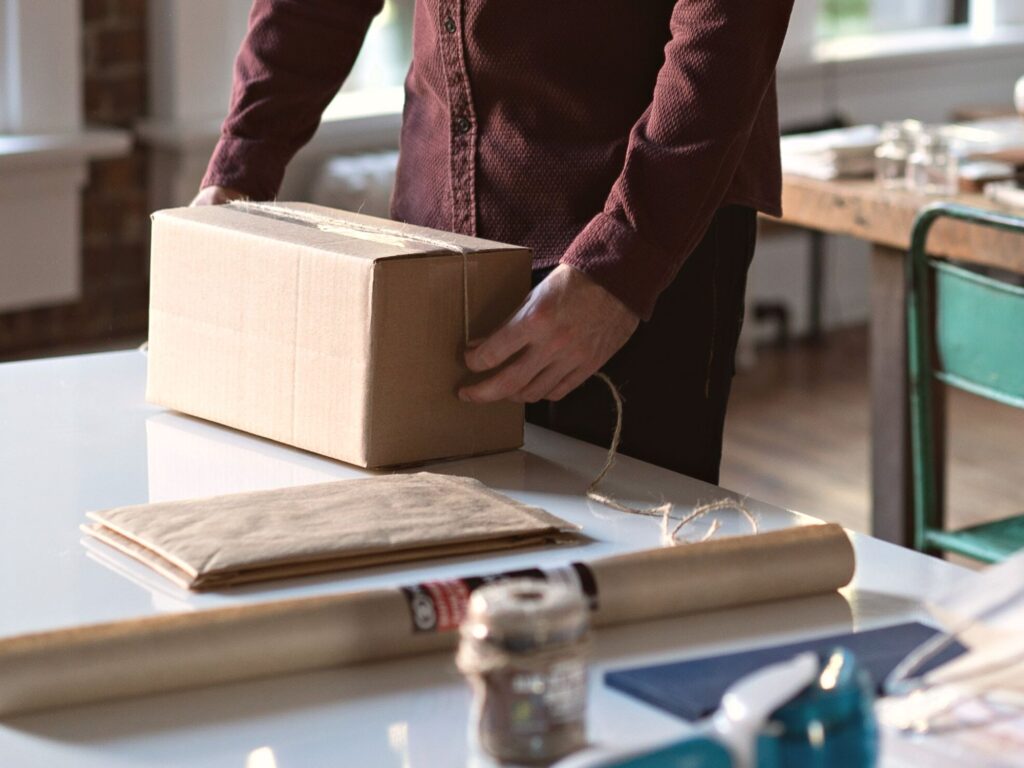 At the start of every new season, it's essential to check the required supplier and shipping deadlines. Start there if you are feeling overwhelmed with where to begin. Once you've reviewed the shipping deadlines for each carrier, it's time to prioritize your order fulfillment. You should do so by organizing and prioritizing your orders. This can help you get products to your customers quicker, without missing any deadlines.
If you're an Inventora user, you're able to to add the shipping address, and shipping fee according to each one of your sales and also update the status under the sales function. For you to keep track of which orders need to be fulfilled and the orders you already shipped, it will be important to make use of this feature.
Another way to optimize this process is to offer local delivery and/or pickup. These are great ways to satisfy local shoppers looking for last-minute holiday gifts, and save money on shipping costs for customers in the area. Inventora allows you to add a pickup option in your sales, which is great to always have that door open.
Begin to stream your fulfillment and shipping process with the help of Inventora. After you put in the initial information for your suppliers, you won't have to worry about uncertain deadlines again. As Inventora will give you the reminders that are most essential to the functionality and success of your business. Never miss a shipment or low stock level again with Inventora.
Forecast and Manage Inventory Stock Levels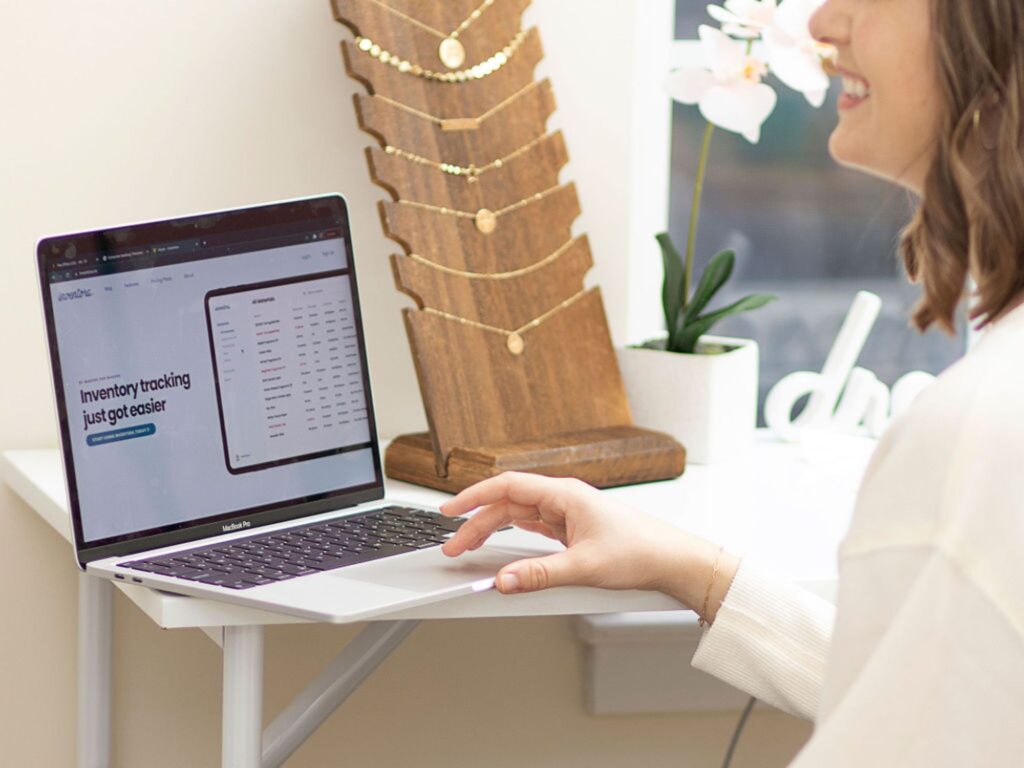 Inventory stock level tracking goes cohesively with the fulfillment process. It will be important for you to manage your inventory and stock now, more than ever. Inventora, the all in one inventory management software for small and handmade businesses, connects sales and product inventory stock levels for you. Thus, having every detail you need in just one place. This helps you avoid accepting orders for items you don't have, or can't get in time. Which inevitably, saves you from upset customers and assists in keeping your brand reputable.
Whatever strategy you choose, make sure to communicate it with your new and customers. You can do so by adding banners to your website, putting signs in your storefront windows, or utilizing email, SMS messages, and your social media accounts. The most important thing here is communication, awareness, and honesty. If you execute each of those respect and grace, you'll be sure to win the hearts of your customers and step into the new year with ease.
Anticipate Customer Questions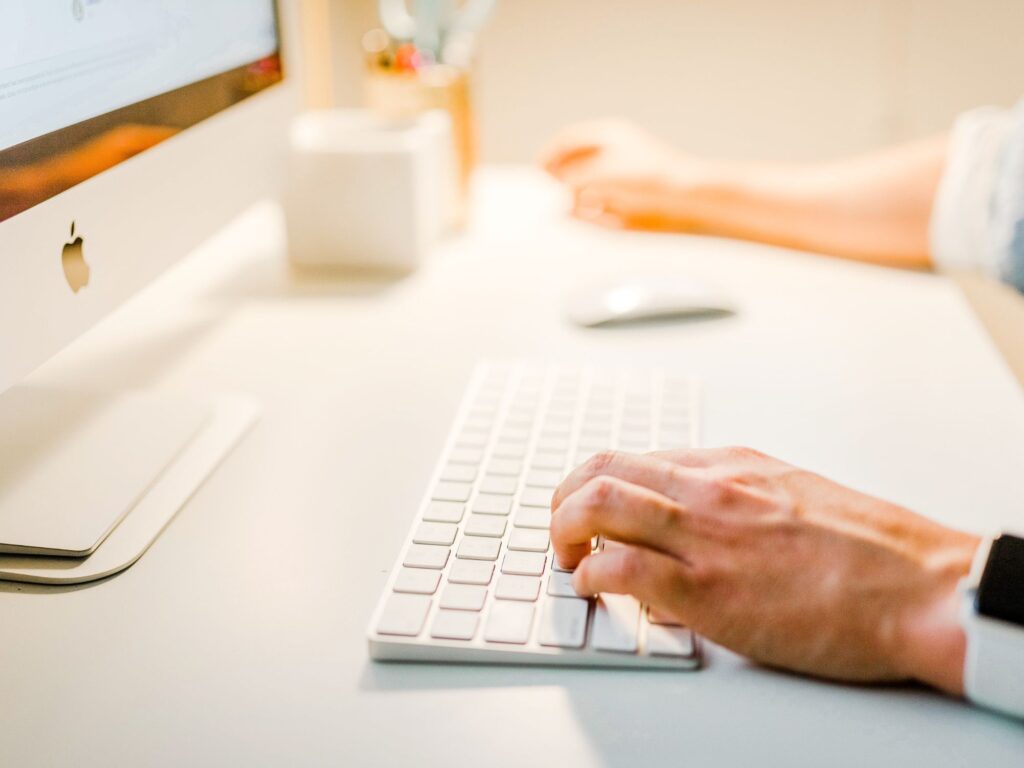 Regardless if you updated your website with your seasonal information, or if you have been posting consistently on social media about your holiday updates, there will be always customers that have questions. This is a key factor to the most important shipping tips for the holidays. Customer worries and concerns are something that never stops, yet becomes abundant this time of year. Even if you have everything done perfectly, you're bound to still get questions.
As it is very likely you will be working at your max capacity, it's a good idea to provide guidelines and drafted responses for anticipated customer questions and concerns. This will help maintain a consistent customer experience. Plus, this will save you valuable time. It's important to always put yourself in the shoes of your customers during these times.
It's easy to feel sorry for ourselves and our heavy workload. However, without your customers, you wouldn't have the opportunity to accomplish your business dreams. Do your best to stay in a positive mindset and consider what might be going through the thought process of your buyers.
To anticipate potential follow-up questions, consider mentioning:
The day you ship the order, as well as the estimated delivery date
A direct link to the tracking page for the carrier you use
Return policy and replacement procedures
If you haven't shipped the order yet, note that to the customer. Be sure to provide your customers with the expected delivery dates. If you don't have any available tracking information, set a reminder to follow up with them once you are able to obtain it. Remember that shipping delays can happen at any time, and can't be completely controlled. Therefore, your next best option is to be prepared to support your customers if and when they these delays happen.
Another way to keep your information upfront is to use your mailing list and other marketing channels. You can use these platforms to communicate ordering deadlines, shipping timelines, and inventory updates. Consistent communication with your customers will not only keep them informed, but it can also potentially increase your sales. The more it appears to your customers that you value them, the more likely it is that you will gain repeat customers.
Preparing Return Policies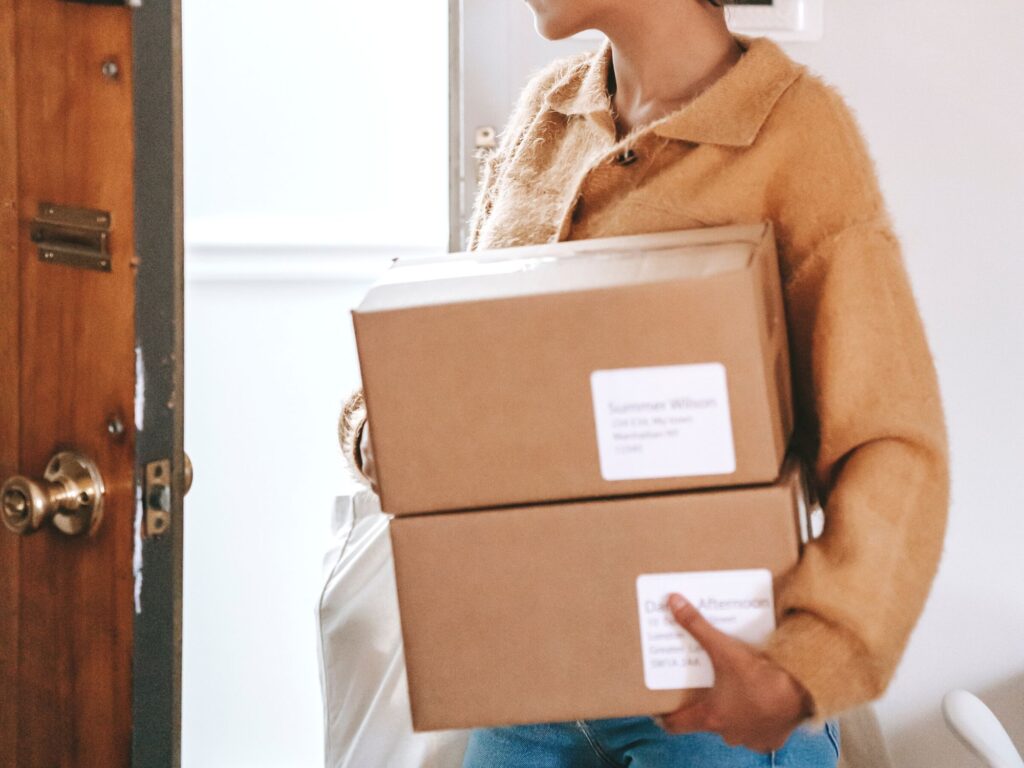 Returns are another big factor you need to keep in mind during the holidays. Researchers indicate that 67% of eCommerce buyers will check your return policy before buying. When it comes to planning, you'll want to pay specific attention to return shipping costs.
While the average return rate typically hovers around 20%, through the holiday season, rates can rise to 30%. If you already have a return policy for every time of the year, take a a good look at it. Review if something needs to be updated or changed for the holidays.
A way that you can handle the cost of return shipping labels, is by your customers paying the cost of return shipping. Another option, is you paying the cost of return shipping, or a combination of the two.
One of the biggest shipping tips for the holidays is to remember the right strategy for you will depend on your margins. Whatever you decide, make sure that you communicate your return shipping information as clearly and prominently as you do your shipping rates.
A Shipping and Supplier Backup Plan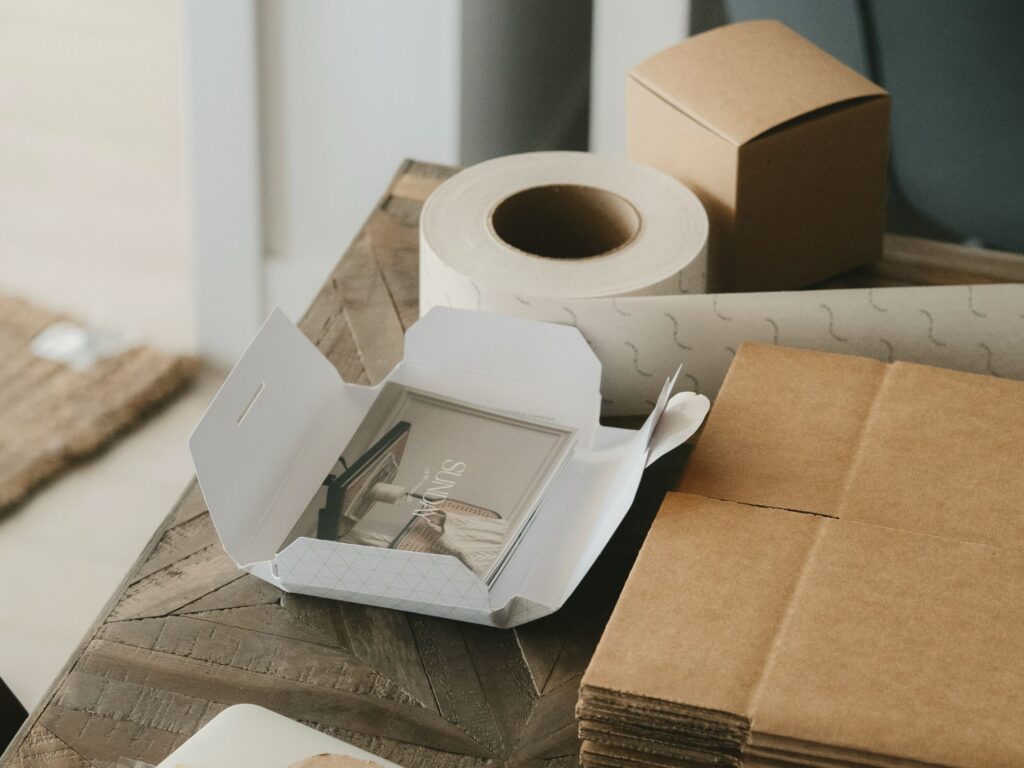 If we know one thing as business owners, it's expect the unexpected. Through the holidays, this is especially true. With unpredictable winter weather, and understaffed-overloaded suppliers, you should always have a plan B, and a checklist. Ideally, you should always have a backup plan in you pocket for when things don't go as anticipated. However, if you don't, this would be your ideal time to find one.
A great action for a backup plan is to first search for local businesses in your area who may have in stock exactly what you're in need of. Good places to start are post offices, shipping supply stores like UPS or FedEx, craft stores, and of course, local markets. It would be wise to check the surrounding areas around your location for these types of stores too.
There are a few ways to avoid having to use your backup plan all together. First, you should always be familiarizing yourself with your suppliers supply time and minimums on orders. Second, you should check your sales from the previous year, before the holidays get started, to attempt at forecasting what your sales might look like this holiday season. Lastly, as a handmade business owner, you should use an inventory management software like Inventora. Inventora helps you keep track of your materials, supplies, and finished goods. The system will notify you when you are about to run out of stock of a material or product, or when it's time to order more. Organization is key.
Final Thoughts
Holiday shipping is a make-or-break opportunity for your small business. Especially with holiday shipping delays always looming. It's essential that you get it right the first time by using the shipping tips for the holidays we have mentioned above. If you organize and prepare your business appropriately, you'll get the most out of this holiday season, and the next. All while maintaining happy customers, and a (mostly) stress free work environment.
---
To start organizing your inventory and receive notifications and alerts when your supplies and products are running low, sign up for Inventora! You can join for absolutely no cost, or signup for our affordable business plan to obtain unlimited access to our features.